Wild weather day - rain, wind, lots of mountain snow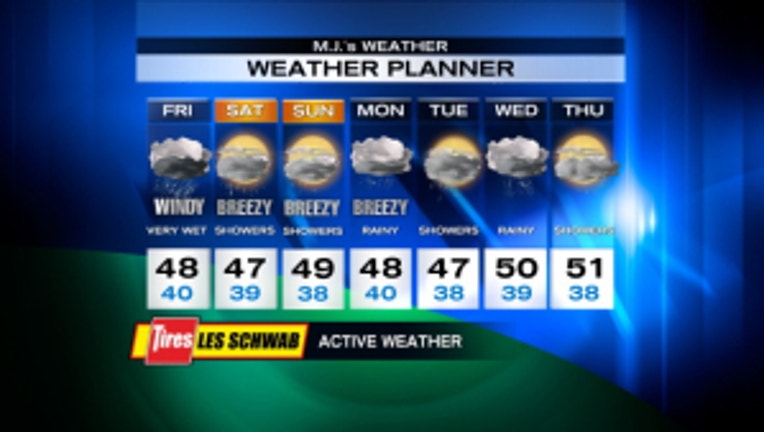 A strong system is moving in, giving us the weather trifecta -- rain, wind and a ton of mountain snow.  There are WIND ADVISORIES on the coast and North Interior for 25-35 mph winds from the south, gusting to 50 mph.  But everywhere, it'll be breezy-to-windy.  There is a WINTER STORM WARNING for the Cascades for 2-4 feet of new snow above 2,500 feet.  Snow level drops to about 1,000 feet this evening.  If you can avoid the passes today, that would be prudent.  The weekend looks showery, breezy, and there will be more mountain snow.  Next week, all the way to Thursday, the last day of February, it looks pretty wet and cooler-than-normal, with highs staying in the mid-to-upper 40s.

Viewer photo of the day . . .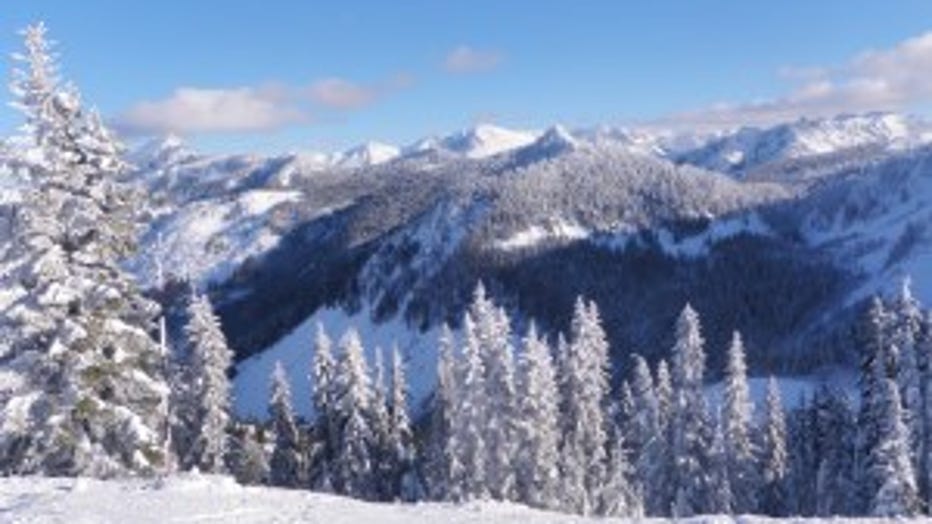 Kathy from Seattle went to Stevens Pass and took this amazing photo of the Mill Valley, the "back side of Stevens Pass," from the Tye Mill Chair.