Why yes, that is Seahawks legend Walter Jones on the Sounders' sidelines


SEATTLE -- If you have been out to a Seattle Sounders game recently, you may have spotted a celebrity on the sidelines.

At 6-foot-5 and more than 300 pounds, he's kind of hard to miss.

Seattle Seahawks Hall of Famer Walter Jones has tapped into his passion, and in doing so, potentially discovered a second career. Instead of playing pro sports, he's documenting them, as a sports photographer.

"I want people to take me seriously," Jones told Q13 News. "This is something I really want to do. This is something I really want to craft. I'm putting in the work. Hopefully, in the end, it will turn out to be something special."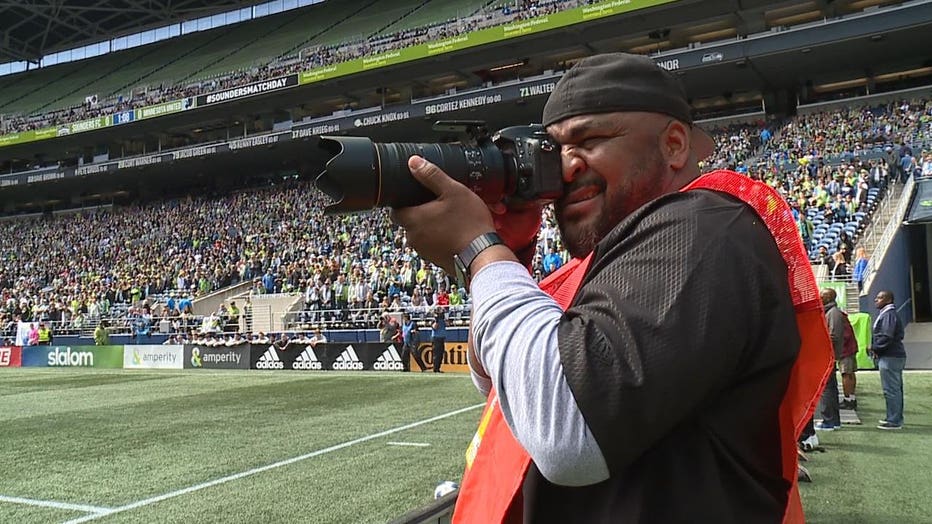 Seahawks Hall of Famer Walter Jones captures the action on camera at CenturyLink Field vs. Minnesota United April 22, 2018


Jones' football career was beyond special:


In his first year of eligibility, in 2014, the Pro Football Hall of Fame came calling.

A love of photography

Jones fell in love with photography snapping pictures of his favorite models: his twins, son Walterius and daughter Waleria, while they were growing up.

They're both about to graduate from Lake Washington High School in Kirkland and move across the country, giving Jones time to pursue other passions.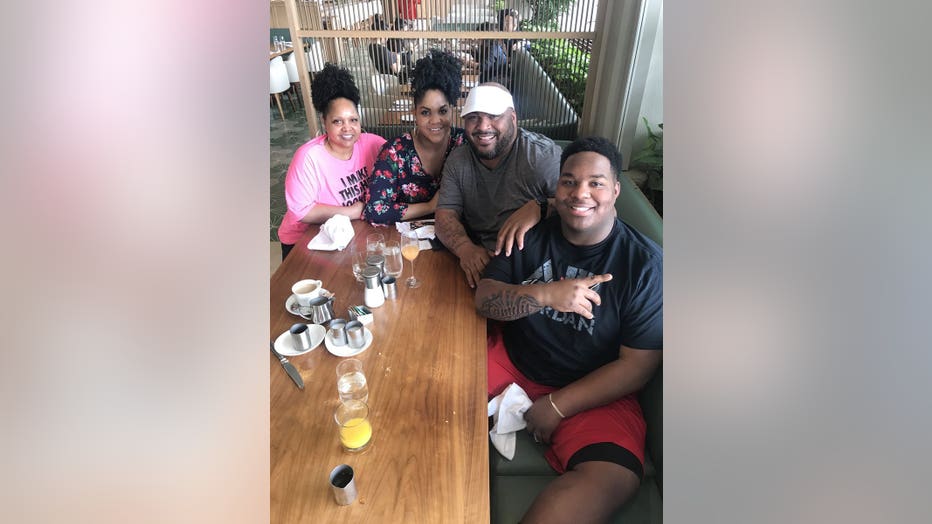 Jones family photo. Courtesy: Walter Jones


He's dedicated his time to learning the trade from the ground up, relying on the veteran sports photographers standing next to him on the sidelines.

"They say, 'Just keep shooting,'" Jones said. "So I'm going to just keep shooting."

Sounders stars can't believe it

Having an NFL Hall of Famer on the sidelines has even the Sounders' biggest stars borderline starstruck.

When Jones tweeted one of the photos he took of  Stefan Frei, the Sounders' goalkeeper rushed to show his wife.

"I was all giddy," Frei said. "I told my wife, 'he's a Hall of Famer and he's tweeting at me.' It's pretty neat."

Sounders forward, Mercer Island native, and Seahawks fan Jordan Morris saying to Jones, "I used to watch you all the time."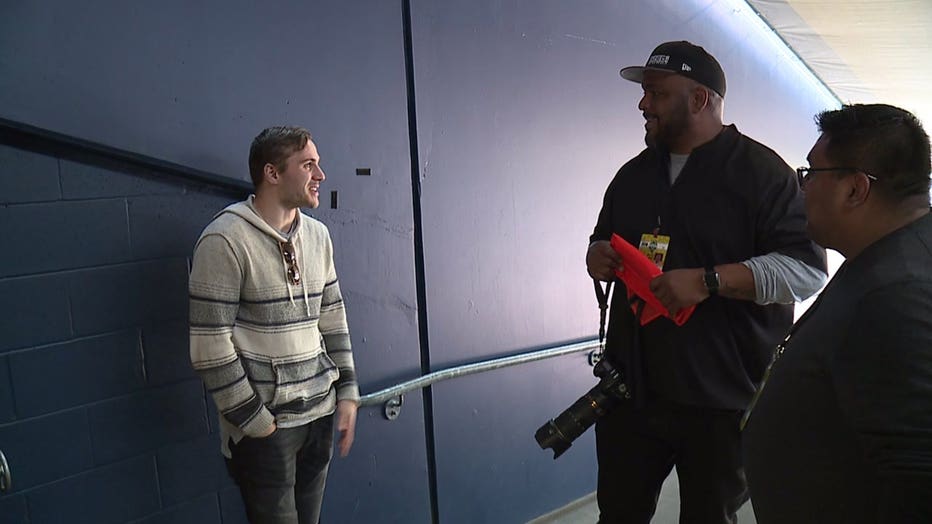 Walter Jones talks with Sounders FC forward Jordan Morris.
A new goal

Walk through the concourses at CenturyLink Field and you'll spot plenty of photos of Jones.  He now wants the photos he's taken of others to hang on the walls.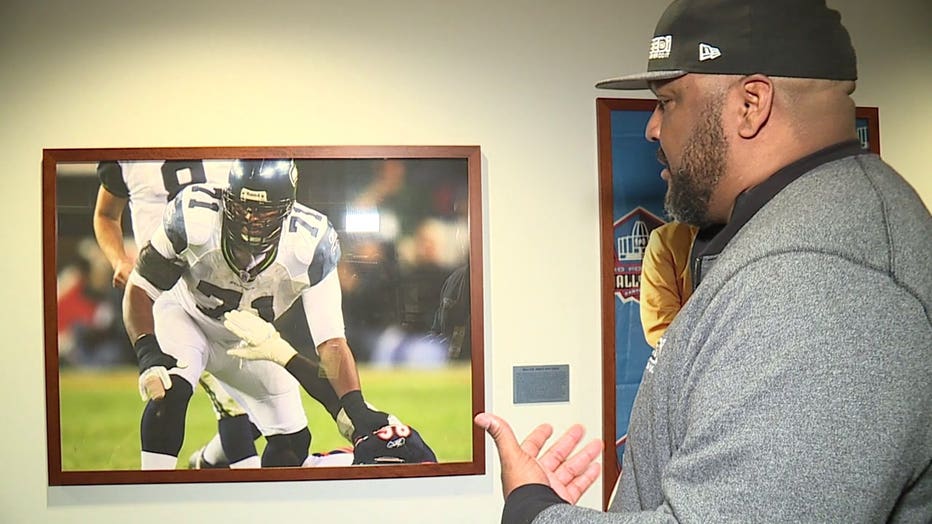 "Hopefully in this next year I'll have a picture in this stadium," Jones said.

For right now, Jones is posting his pictures to the web. He hopes his photography will lead to future opportunities in media, covering sports.

You can see more of Jones' photography here.