Why did de-icer make West Seattle Bridge even more slick?


SEATTLE -- If you tried driving to or from West Seattle on Monday, you saw traffic was at a crawl.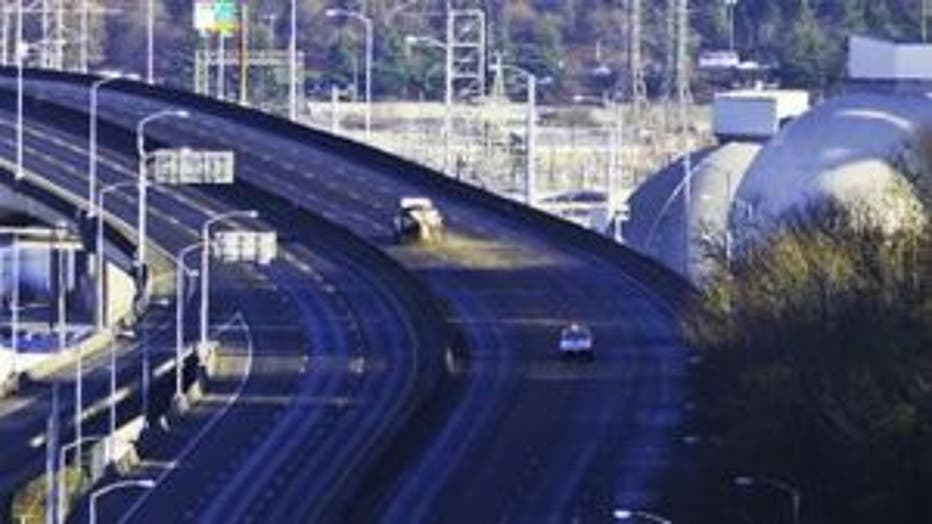 Photo courtesy David Rosen


The Seattle Department of Transportation's attempts to de-ice the bridge created such a mess that police had to shut down the West Seattle Bridge for two hours.

SDOT was trying to get ahead of the commute, and the Seahawks traffic, by spraying salt-brine on the bridge. That de-icer acted like a giant oil slick, causing several accidents all because the temperature was slightly warmer than expected.

Deb Barker with the West Seattle Transportation Coalition worries next time will be an even bigger disaster.

"The next time it will be so much worse because it'll be at night," said Barker. "It'll be snowy, icy and nothing will be running."

SDOT knew the brine mixture could be slippery, but it didn't know it would take so long to adhere to the bridge deck.

"We do know that the liquid de-icer does create temporary slipperiness when it's applied," said Rick Sheridan with SDOT. "It takes times for that material to set up and adhere to the roadway."

Temperatures were around 40 degrees when SDOT applied the de-icer – and that warmth kept the stuff from sticking to the roadway.

Drivers likely didn't know just how slippery the de-icer could get -- their only warning is the SDOT truck.

"It's a large truck moving slowly with a sign that says stay back," said Sheridan. "That's one of the things we're looking at."

This bridge is the main access point for West Seattle and Barker thinks it's time to add more transportation options. SDOT is working to make sure Monday's mistake isn't repeated.

"We are assessing what could be done differently, we're talking to manufacturer to make sure the chemical composition was correct," said Sheridan. "We're also looking at daytime application should be utilized going forward. We typically apply this at night when temperatures are much colder and there's far less traffic. It may in the future the daytime application doesn't make sense."

SDOT will soon have another chance to get it right. Next weekend has freezing temperatures and precipitation in the forecast.