Why did a woman reportedly throw cat poop, chicken parts, green liquid at runners in a cancer fundraiser?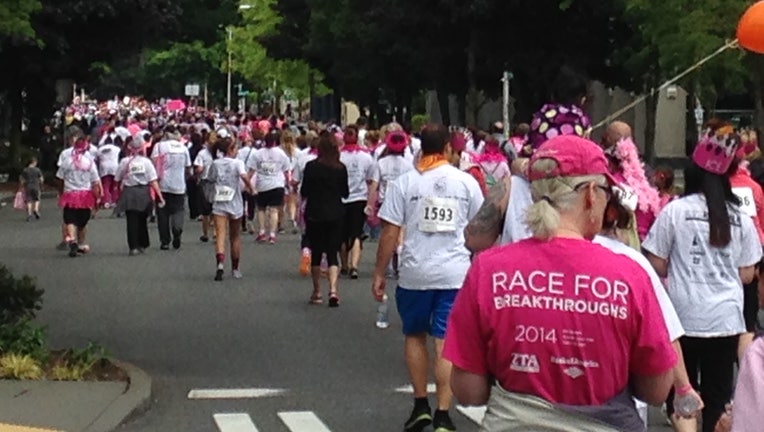 SEATTLE – Police arrested a woman after they say she threw cat poop, frozen chicken parts and a green liquid at runners participating in the Susan G. Komen Race for the Cure Sunday.

Officers working in the area of the run Sunday morning around 9:30 a.m. reported seeing a hail of garbage fall from a fifth story apartment in the 2100 block of 2nd Avenue in downtown Seattle.

Police said a runner in his 60s using a walker was hit with green liquid.  A 13-year-old girl was hit with a frozen chicken breast, which left a welt on her skin.

Officers found a bag filled with refuse including 5 to 10 pounds of used kitty litter.

Police knocked on the door of the apartment where they believed the trash had been thrown and initially the woman inside refused to answer the door.  Eventually however police said the woman told them she had worked a long shift and was angry at the runners who had woken her from sleep.

Police also asked what the green liquid covering the man in the walker was and the woman reportedly said it was "superfood"-  a natural drink.

The unidentified woman was arrested and could face assault charges.