Who will pay for Bertha cost overruns?


SEATTLE --  As the world's largest tunneling machine sits idle 60 feet underground, tension mounts between the Washington State Department of Transportation and its contractor, Seattle Tunnel Partners.

The two sides say they are working together to fix Bertha. But it was evident during Tuesday's press conference that the two sides had some major disagreements.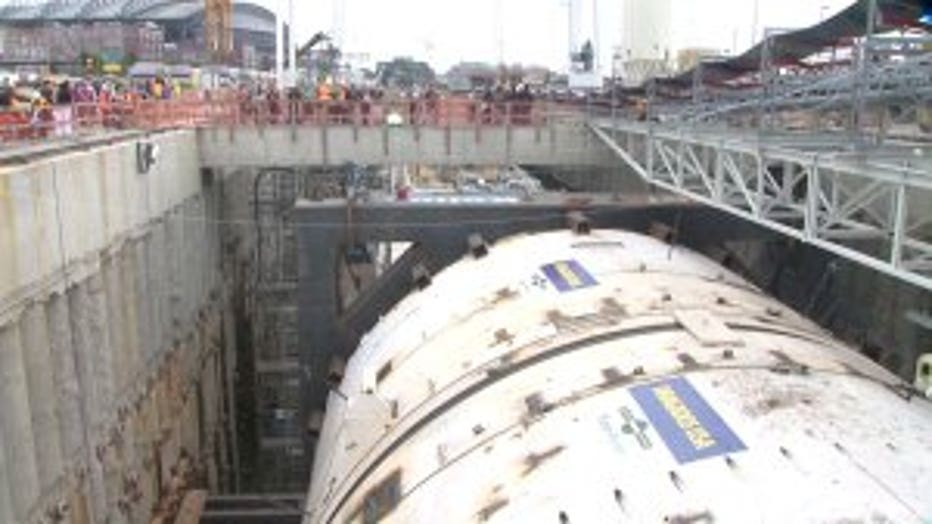 WSDOT says there is no indication that taxpayers will be responsible for any cost overruns.  STP at this point is not taking full responsibility for costs. They say there may be evidence that could take them off the hook but further analysis is needed.

"We believe there is evidence, but again it is something that takes further study and further analysis. If we feel like we have a valid case under the contract that entitles us to compensation, we will present that to WSDOT and make them make their final determination," an STP spokesman said.

WSDOT disagrees, putting the liability on STP.

"Our contract is that they supply this machine, it's a contractor-owned machine to complete this tunnel. We have an expectation that they would fulfill that contract," Todd Trepanier of WSDOT said.

Earlier, Gov. Jay Inslee said, "We are going to insist the tunnel either gets built on time or the contractor is going to be financially responsible to the citizens of this state for every single penny of cost overruns that the contractor could eventually be responsible for."

The two sides are at odds over a number of other issues. The contractor says a steel pipe found underground could have possibly damaged Bertha's cutter head.

WSDOT says their independent experts tell them the steel pipe most likely is not the reason behind the clogged cutter head, although a conclusive reason has not been determined yet.

Five seals are also contaminated with sand and other debris, and crews are trying to determine why the seals failed. The assembly of seals have to be fixed before Bertha can get moving again.

The seals work as a lubricant, allowing Bertha's cutter head to rotate properly without friction.  STP does not have a timeline on when Bertha will be fixed, but told WSDOT it "will take months,"  perhaps into the the summer or later.

The $80 million boring machine is replacing the Alaskan Way Viaduct. The mining was supposed to be done by  October 2014, with the tunnel opening to traffic by the end of 2015.

Bertha has dug only a 1,000 feet, it has 9,000 feet more to dig.