Who moo'ved the darn Stanwood cow?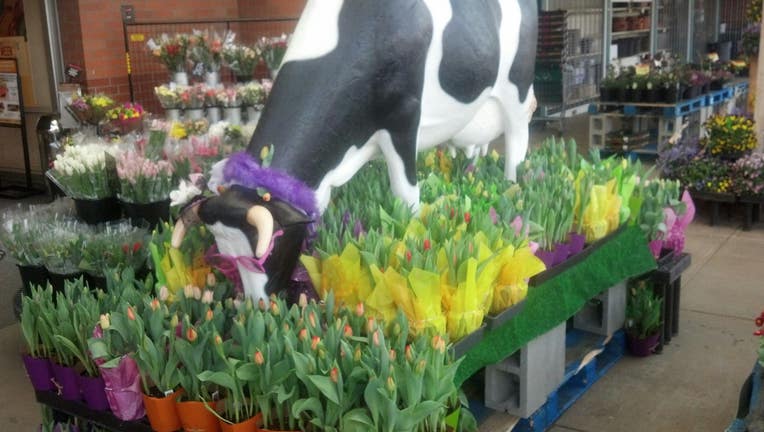 STANWOOD, Wash. -- Police said Friday that someone stole this Fiberglass decorative cow outside the Stanwood Haggen Foods Store Thursday night.

The black and white Holstein cow was grazing in the elevated tulip display outside the store at 26603 72nd Ave. NW and minding its own business, when it was carted off by thieves.

The bovine replica is valued at $5,000 and is no longer being produced by its manufacturer, police said adding that at this time there is no known suspects.

But police said be on the lookout for a cow grazing in an area yard or pasture, or riding around in the rear or on top of a vehicle.

Anyone with information is asked to call 911.