Whidbey Island residents looking for 'new normal' after landslide


WHIDBEY ISLAND -- Just days after a massive landslide changed the topography of Whidbey Island in Washington state, residents are coming to grips with the idea that change is part of life.


They have had community meetings in recent days since the slide pushed an estimated 200,000 cubic yards of earth down the west side of the island in Puget Sound, about 50 miles north of Seattle. What they want is some sense of the timeline for when things will return to normal, Eric Brooks, deputy director of Island County Emergency Management told the Los Angeles Times on Friday.

"After a major event like this where people have lost a lot, people have to learn to establish a new normal," Brooks said by telephone.


 


The first priority is stabilizing the land, he said, adding that although smaller slides continue, steps in that direction have begun, he said.

For example, there is now a gravel path replacing a road that was lost. The pathway allows people to go back to their homes -- 18 remained isolated -- to pick up valuables and possessions.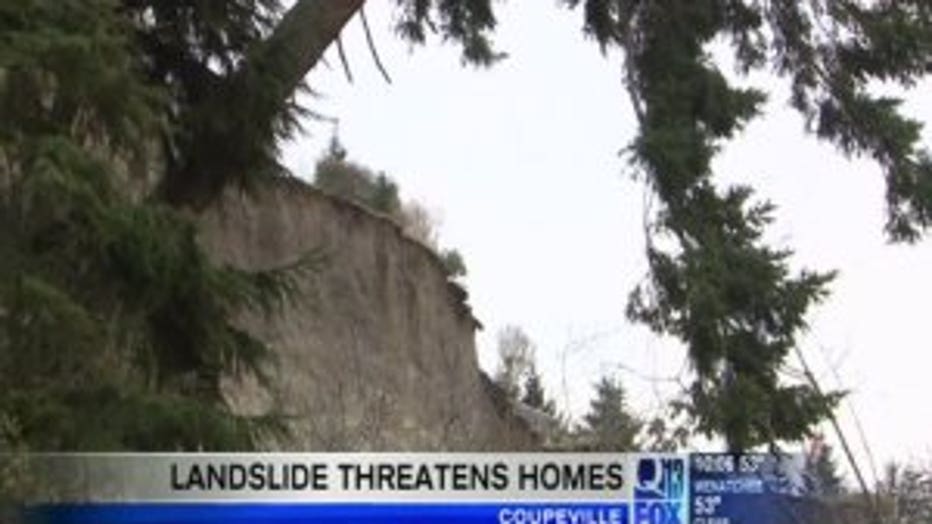 So far, the toll includes one house destroyed after the slide hit at about 4 a.m. Wednesday. Four houses have been yellow-tagged, meaning there is danger and habitability of structures is limited. In all, about 20 properties were damaged, including some where backyards fell down or where debris from the slide needs to be cleaned up, Brooks said.

All of the isolated properties have water, and officials are working on restoring power to all of them, he said.

Geologists are still searching for the immediate cause of the slide, but the area is known for smaller slides. Wednesday's slide was far from the first, and likely not the last.

However, the latest one was massive, dropping enough earth to fill dozens of football stadiums, and even raising the beach about 30 feet above the earlier shoreline. The front of the slide is more than 1,000 feet long and extends some 300 feet into the sound.

No damage estimate was immediately available. Most of the homes on the island are summer or weekend getaways, but there is a permanent community as well.

Taking care of the displaced hasn't been a problem, Brooks said: There is an active American Red Cross effort, restaurants have been offering meals and some cottages have taken in evacuees.

"It's been neighbors helping neighbors," he said.

-- Michael Muskal, Los Angeles Times