When built, world's tallest residential tower could carry Nordstrom name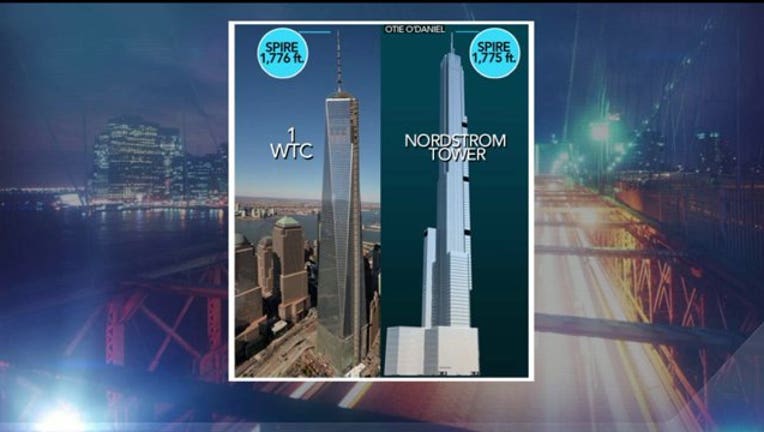 NEW YORK, NY – The Nordstrom name could soon grace the tallest residential building in the world reported PIX11 News in New York.

The Nordstrom Tower, to be located at 227 W 57th St in Manhattan, will soar 1,775 feet into the air.  That height makes it just one foot shorter than 1 World Trade Center, the tallest building in the Western Hemisphere.

The tower will house a seven floor Nordstrom department store on the lower levels, but above that will be floor upon floor of superrich billionaires.