What you missed due to cloud cover: Fireball lit up Washington skies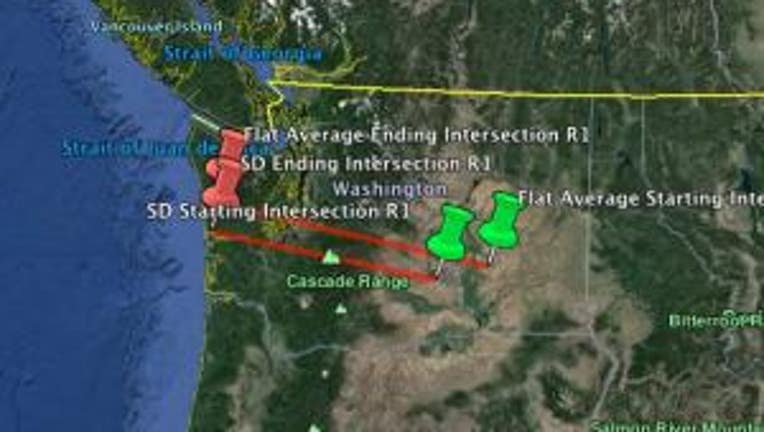 article


PORTLAND, Ore. (KPTV) -- A fireball in the sky above the Pacific Northwest led dozens of people to report sightings to the American Meteor Society on Wednesday.

The FOX 12 newsroom in Portland started receiving reports of a bright light flashing across the sky around 6 a.m. Wednesday.

"The American Meteor Society is receiving numerous (165 so far) reports of a large fireball over the Pacific Northwest and southwestern Canada on October 30th around 6:00am PDT (7:00 MDT)," the AMS site said.  "The fireball was seen primarily from the Portland, Oregon, area but there are also witnesses from Washington, British Columbia, Alberta, Idaho, and Montana.

"A preliminary trajectory plot shows the meteor entered over the southeastern Washington and ended near the Pacific coast west of the Seattle-Tacoma area. We have received very few reports from the flight path, most likely due to cloud cover at the time of the event," it said.

AMS experts said it appears the decent-sized meteor landed in the Pacific Ocean.

"It went from one horizon to the other, never fading," said one witness.

A report out of Tigard, Ore., said it "traveled east to west across the entire visible sky -- very long."

Another witness, out of Gladstone, Ore., described it as "the longest lasting shooting star I've ever seen."

A representative from NASA tells FOX 12 it is looking into the reports.

Anyone who witnessed the potential fireball can log in to the American Meteor Society website and make a report.