SEATTLE -- Take a look at this photo, posted by the Washington Trails Association. What do you see -- an animal, or maybe a fungus?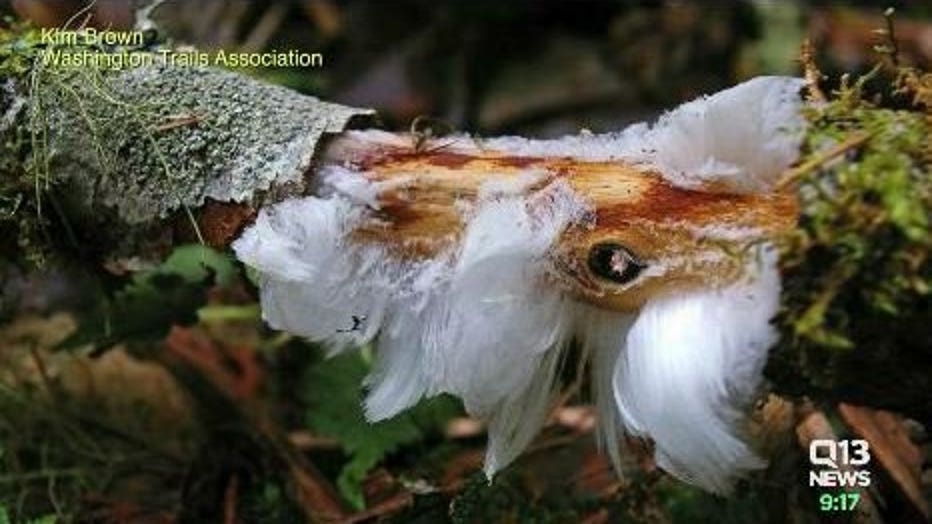 Well, it's actually a log and that white "hair" is really ice.

It's aptly named Hair Ice.

It occurs when moisture seeps out of wood and instantly freezes. You can find it anywhere there's hardwood with no bark -- like alder -- lying on the ground.

The Washington Trails Association says your best bet to see some is on the Lime Kiln Trail near Granite Falls and in Federation Forest State Park near Enumclaw.