'What do we do now?' Retired Seahawk Curt Warner coping as sons with autism grow up


CAMAS, Wash. -- For legendary Seahawks running back Curt Warner, raising two of his four children has often been painful. They are on the autism spectrum and are now grown up, which brings on a whole new set of challenges.

Twins Austin and Christian Warner, now 23 years old, have the mental capacity of 5-year-olds, according to their parents. They still can not be left alone.

"It is tough," Curt told Q13 News recently. "You're sad. You love your children. There's nothing you wouldn't do for them. But they're kind of left behind."

For Warner and his wife, Ana, finding the right fit for the twins has always been difficult.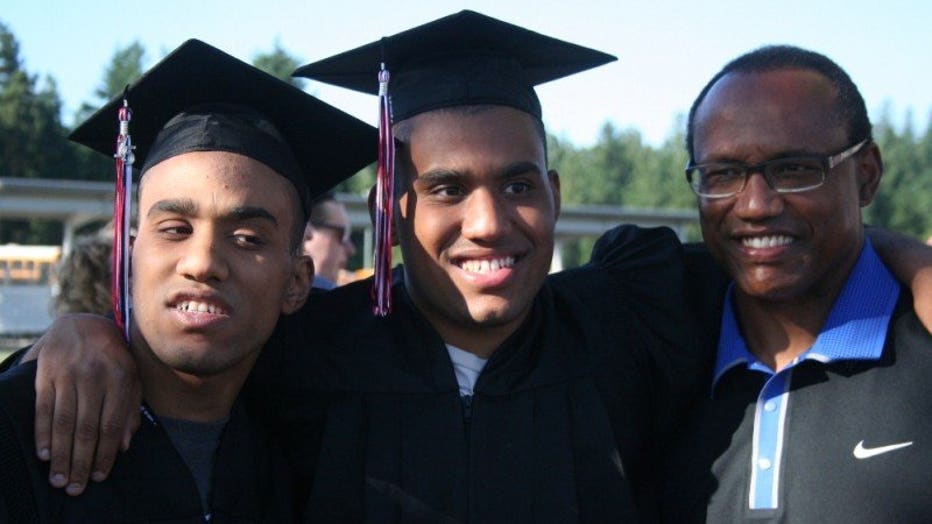 Seahawks legend Curt Warner with twin sons Christian (left) and Austin (middle).


As toddlers, they trailed behind in their developmental benchmarks. They were slow to talk. At age 5, a doctor diagnosed them with autism.

"The first thing I said when they diagnosed them was 'What do you mean autism?'" Curt said.  "What are you talking about? You can't fix this? You can't give them a shot? You can't give them a pill or something? Are you telling me you can't fix this?"

By the time Austin and Christian  became teenagers, they were uncontrollable.

In 2008, one of the twins found a lighter and accidentally burned down the family's home.  All of Warner's mementos and awards from being a two-time All-American at Penn State and eight years in the NFL, lost in the fire.

Warner understands pain. He had to fight back from what could have been a career-ending knee injury with the Seahawks in the 1980s, but says nothing in life prepared him for this.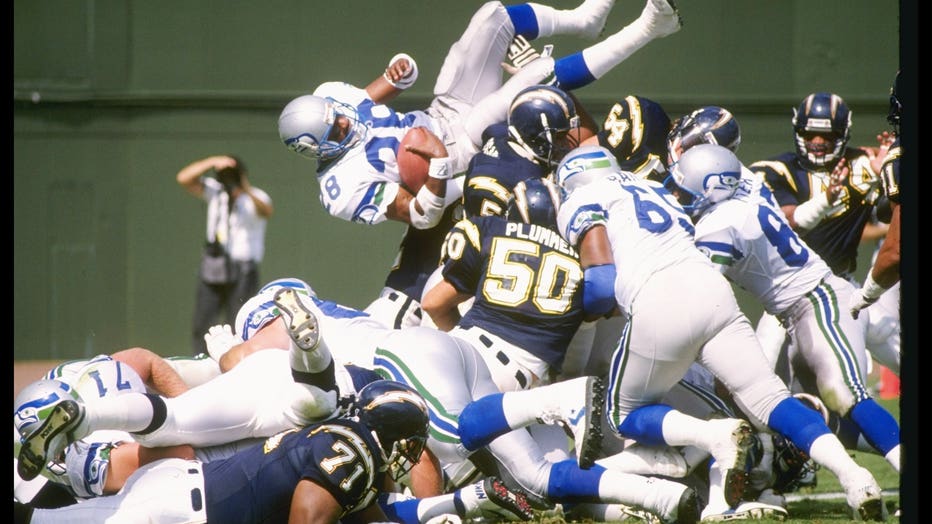 Oct. 15, 1989: Running back Curt Warner of the Seattle Seahawks goes over the top during a game against the San Diego Chargers at Jack Murphy Stadium in San Diego, California. The Seahawks won the game, 17-16.


During the tough times, he leans on lessons learned from his Seahawks head coach.

"As Coach Knox used to say, 'You've gotta play the hand you're dealt.'" Curt said. "We don't like this hand. To sit there and tell you that we like this and we're super parents. Don't kid yourself."

Autism's impact on a family

Curt and Ana say the twins' behavior is often inappropriate, and because their sons get overstimulated, they rarely go out to eat or visit public places as a family.

Their sons' graduation from special education high school classes brought anxiety. It meant Austin and Christian were no longer available to attend classes and receive services provided by the local school district.

"It was just like, what do we do now?" Ana recalls. "We're in this big black hole. There's no services. There's nothing. They're just going to be here with me all day long."

Curt feared they wouldn't be able to work.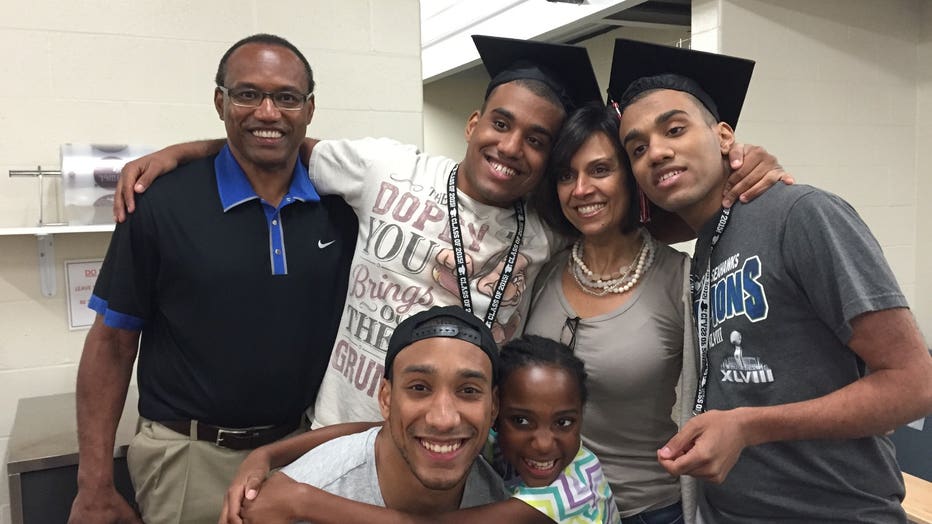 Warner family following twins' graduation from special education classes. (From right to left, top row) Curt, Austin, Ana, Christian. (Lower row) Jonathan and Isabella
Struggle to find a fit

With the support of an organization that helps people with disabilities find employment, after several months, the twins got jobs at SEH of America in Vancouver, Washington.

Christian works sorting and tracking uniforms. Two hours a day is about all he can handle.

Austin had been scraping labels off plastic containers, but that recently came to an end. It was no longer the right fit.




Like many adults on the lower functioning end of the autism spectrum, Austin and Christian don't have any friends.

"I mean, that's sad," Curt said. "I feel bad for them. I love them. I with they could participate in those type of things."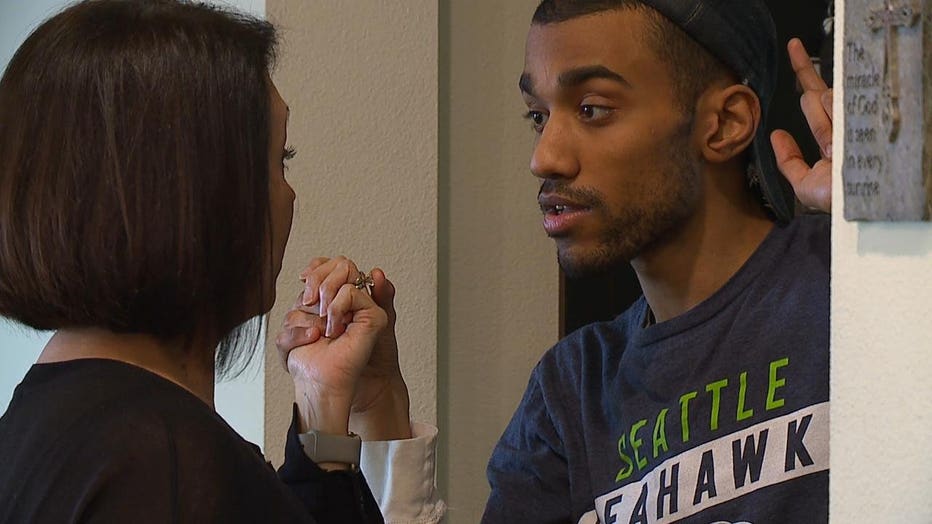 Ana Warner comforts her 23-year-old son with autism, Christian


Still, the Warners say, it's important to celebrate the victories.

"Little things," Ana said, explaining that the parents didn't know if the twins would ever talk. "Like hearing I love you for the first time."

Going public by writing a book

For more than 20 years, Curt and Ana Warner never shared about their sons' autism diagnosis. They withdrew from the public eye. They admit it was self-imposed.

"You stop going to people's houses because you don't know if one of the boys is going to come and kick a hole in your wall or break something," Ana said.

They also say they were looking inward, caring for their family because the twin's behavior was often in crisis.

It's a journey they've now unveiled in a new book, titled The Warner Boys: Our Family's Story of Autism and Hope.  Amazon is accepting pre-orders now. The book goes on sale Dec. 1.

"I think initially we wrote it for us," Curt said. "We wanted to talk about it, because for so long we had been somewhat silent."

Breaking their silence about the struggles, in hopes of helping other families living with autism face theirs. They say it's written for all parents and couples, illustrating that love for family and each other can overcome even the most exhausting challenges.

"This is the task that we have," Curt said. "We love our children and we're not going to give up on them."