What??!! Burglar in drag steals ashes of family's father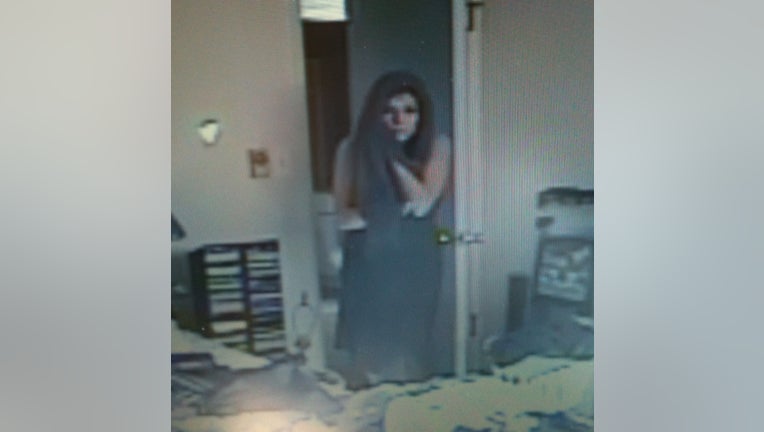 EDMONDS, Wash. -- David Crockett still can't believe the pictures, caught on surveillance video, of a man dressed as a woman creeping into his brother's bedroom looking for valuables.

"He's wearing a dress, leggings, the whole deal," Crockett said in an interview Tuesday.

"He thought there was going to be money, probably valuables and they could cash right in," he added.

The burglar in drag did manage to snatch a tablet computer, but he also took something that the Crockett family considers priceless: their father's ashes.

"People in church say it's just ashes. We know where our dad is, but it's hard to even fathom someone just throwing them in the garbage or something. It's killing my heart," Crockett said.

David's brother, Willy Crockett, owns the Edmonds home where the ashes were stolen. They were inside the leather chest that had belonged to their late father, Willy Crockett Sr.

The Crocketts say they are relatives of famous frontiersman Davy Crockett, and are collectors of Davy Crockett memorabilia.

The elder Willy Crockett died last year, and his wish was to be cremated.

"That's what we have is his ashes, and that meant a lot," said David Crockett. "My brother is the only one without a family member so we let my brother hold on to them."

The family believes the burglar in the dress may be an acquaintance of a former friend, and knew a surveillance camera was in Willy's room. It's also why he likely dressed as a woman.

As painful as as it is to see your home broken into and your stuff stolen, David Crockett is willing to take back his father's ashes, no questions asked.

"If he knows now what they are, maybe he's just afraid to get rid of them, or to let anyone know where they are," said Crockett. "But I want them back, and if they were just willing to bring them up to the doorstep if I'm here, I won't come out.

"We just want our father back."