SEATTLE -- If you've thought this winter was particularly wet, you'd be right. Even by our soggy Seattle standards, the National Weather Service office in Seattle says this is wettest winter on record. While most of us think of winter as starting with the Winter Solstice on December 21st, for the sake of record keeping, a meteorological winter is December, January and February. The wettest winter for that time period ever for Seattle was 22.77" of rain. And these records go back 125 years to 1894 when Grover Cleveland was president. The 22.77" has stood since 1999 -- it's a number we exceeded yesterday by .01". We'll add to that rain total today for sure. Plus, we've got 10 days left in this leap month.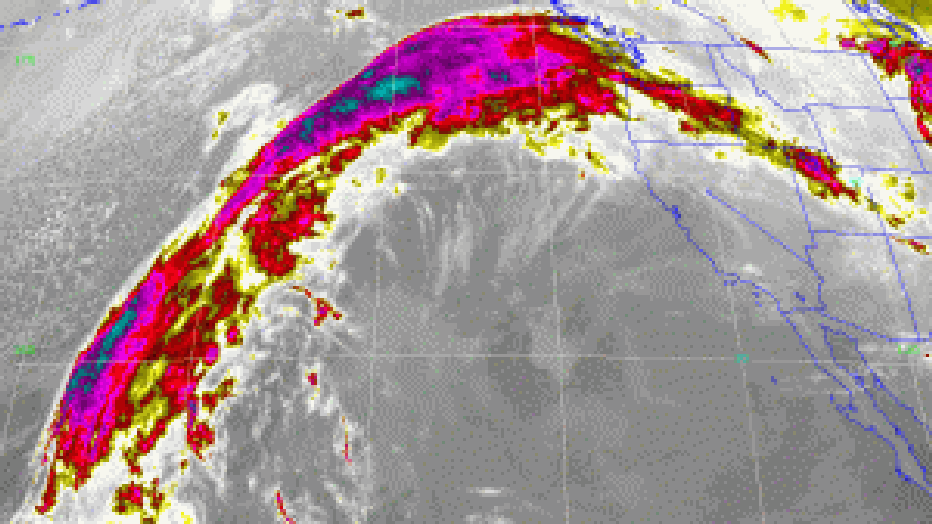 A classic "pineapple express" weather pattern.


There are numerous possible reasons why we've had such a wet winter. Western Washington has certainly seen our fair share of atmospheric rivers or "pineapple expresses" this season. These are long fronts that stretch from the warm waters off of Hawaii and channel moisture from the tropics and dump it onto Western Washington and Western Oregon. Some meteorologists point to year-to-year variations in our weather patterns. Others point to climate change itself. One of the theories surrounding climate change is that our dry periods will be drier and wet periods will be wetter. One additional factor could be an abnormally warm pocket of water off the NW coast affectionately known as "The Blob" by scientists. This unusually warm pocket of water could have added moisture to incoming storms to our region. Each one of these factors could be partly responsible for our wettest ever winter season.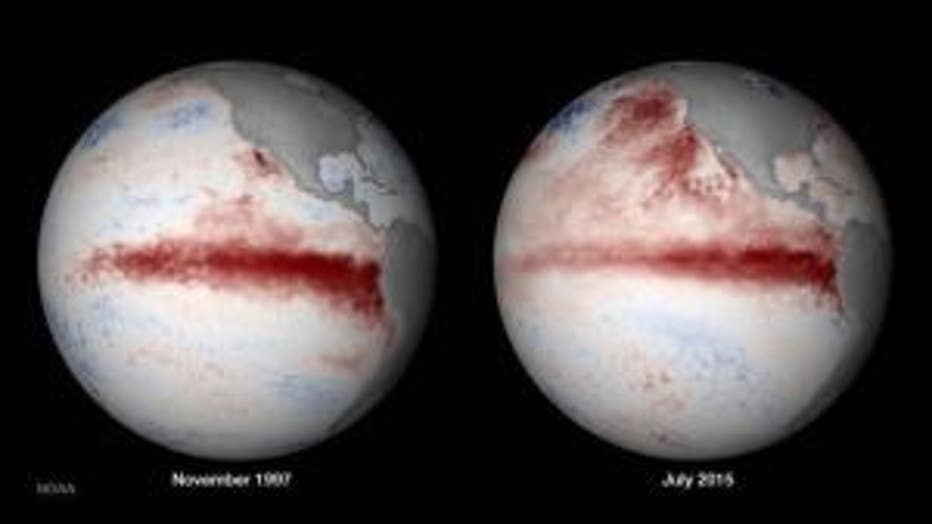 Comparing El Nino years. Note on the right, we're seeing the warmer than normal "blob" appearing in the northeast Pacific Ocean.


El Nino is likely not a factor though. El Nino brings warmer than usual waters to the equatorial regions of the eastern Pacific Ocean. Comparing our last strong El Nino with the one we're experiencing this year-- you can see the difference between the El Nino of the late 1990s and the one we're seeing this year. Where the warmer waters, shown in red, pool up against the coastline of Central and South America. El Nino winters in the Pacific Northwest are historically warmer than normal and drier than normal. In fact, scientists say the El Nino weather pattern has helped to break up and "kill" the blob.  Warmer ocean water temperatures historically translate into stronger storms like hurricanes (in the tropics) and wetter weather patterns overall.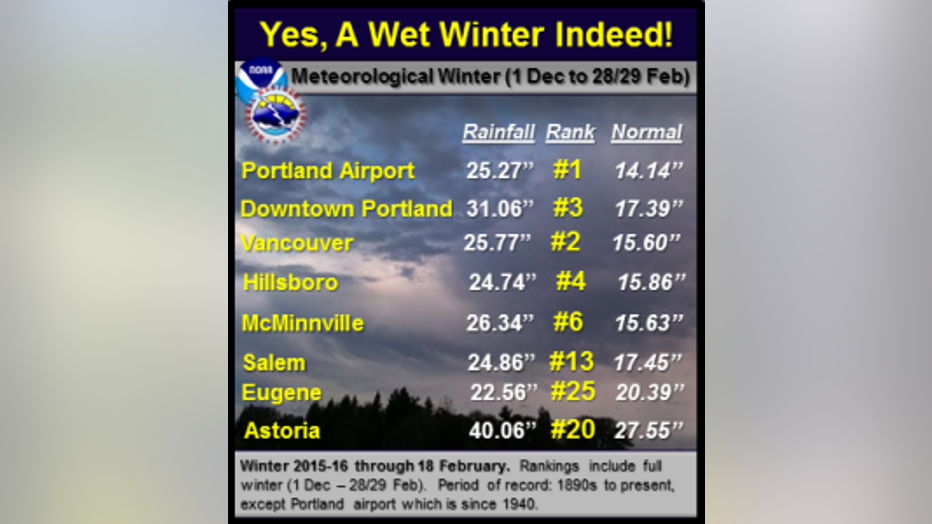 Source: Nat'l Weather Service, Portland Office


Breaking down this meteorological winter at Sea-Tac International Airport, we didn't set any monthly records for rain. December at Sea-Tac got close with 11.21" of rain, that's 0.64" of the December record. January's record for rain stands at 12.92" of rain and we only had 7.45"-- which is wetter than normal but not even close to record-setting. This month we're quite soggy with 4.12" of rain so far-- that's nearly twice of a normal February.

And we're not alone around Puget Sound. Our neighbors to the south in Oregon are also having some of the wettest winter conditions they've ever seen too. 8 climate spots in the Beaver State are seeing some winter rainfall totals well above the average.