Wettest March on record ... and no end of rain in sight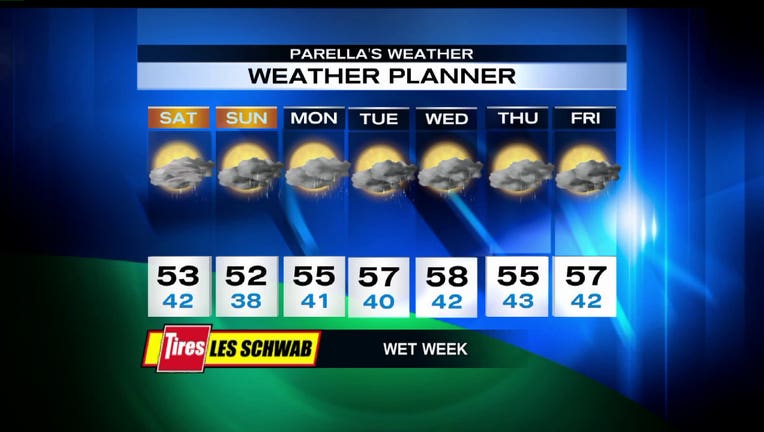 SEATTLE -- A front has pushed through the area Friday, but scattered showers will continue Friday night.

A few disturbances will continue to push through this weekend, generating a chance for isolated thunderstorms Saturday. By Sunday night, we will see  some drying before our next round of rain Monday.

This is the wettest March in Seattle history.  There's a recorded 8.43 inches of rain at SeaTac for the month -- and it's still raining. The previous record for Seattle was 8.40 inches in 1950.

Looking ahead to next week, there doesn't seem to be one dry day in the forecast. There will be sunbreaks and "dry time," but no complete break in the rain statewide.