Wet & gusty tonight, then it dries out for rest of week


SEATTLE -- Wet and gusty weather continues through tonight. The lowlands get about one-half inch of rain through early Tuesday and the coast and mountains get one more inch of rain.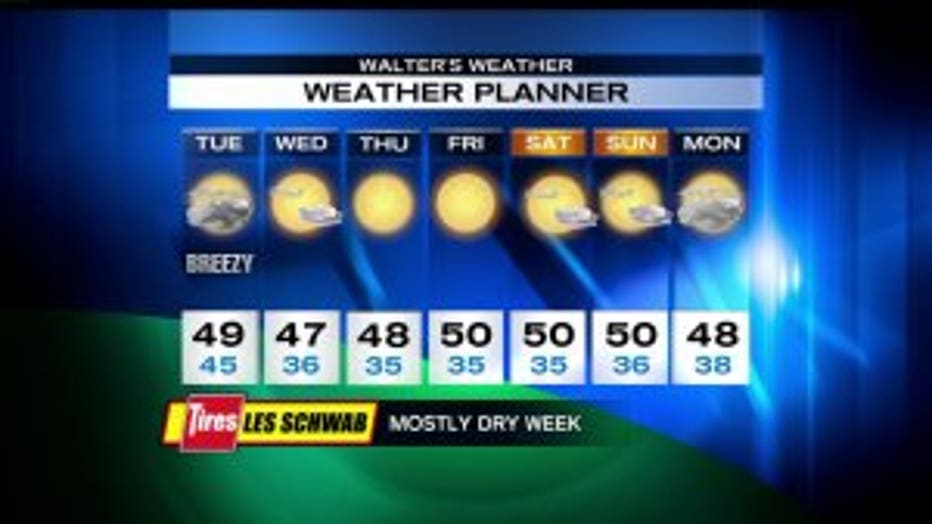 The snow level remains above the passes, but the higher ski areas are getting some good base-building snow. The wind gusts are around 30 mph but not expected to get severe.

There will be a strong surge of rain and wind around midnight, then for the most part we dry out for the rest of the week.

Tuesday will end up fairly dry but Wednesday through Sunday look mostly dry. There will even be some sunshine. The mornings will get chilly but the days will be pretty good. Lows will get close to freezing midweek outside of the metro area. Highs will be near 49. After tonight we should be mostly dry through the weekend.