Western Washington sees first "White Christmas" in nearly a decade


SEATTLE-- A Seahawks win and snow falling on Christmas Eve?!  Yup, December 24th doesn't get much better than that for Seattle. Cold air in place and moisture running over top of that air mass is a recipe for snow in the Pacific Northwest. The odds of a White Christmas in any given year is only about 7% for the Emerald City-- this year it's looking like 100% for most of us.

The last time we had an official white Christmas was in 2008. And yes, Virginia-- believe it or not, the National Weather Service has an actual definition of a white Christmas, "1 inch of snow on the ground on Christmas morning." Since snow around here is so rare for the Puget Sound lowlands, we typically think of ANY snow on the ground on Christmas as a white one. Most of us will see about a half inch to an inch of snow. More for the higher hills and the South Sound-- and less up to the north because the dry air continues to pour out of the Fraser River Valley up north near the Bellingham area.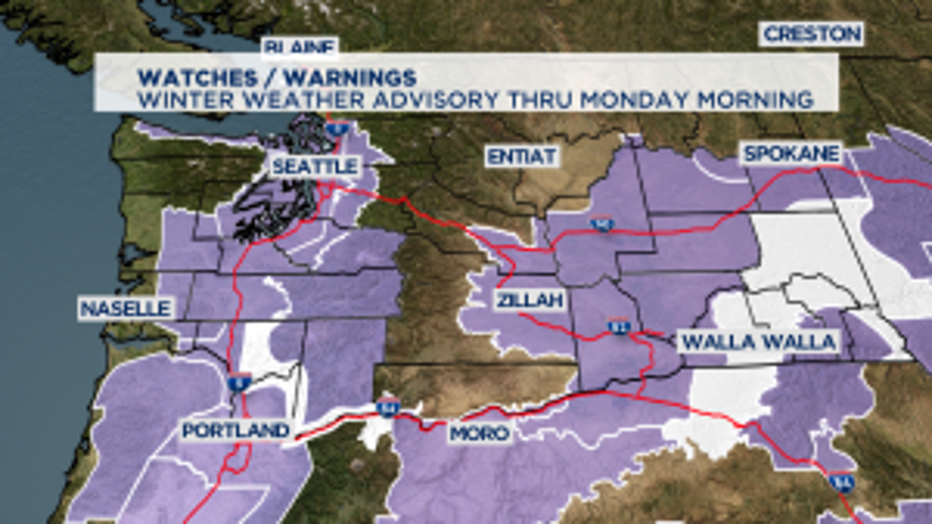 If you're a mass transit rider, the snow will mean changes to some routes. Here's the link for more information from King County Metro.