West Seattle middle school kids robbed, assaulted at gunpoint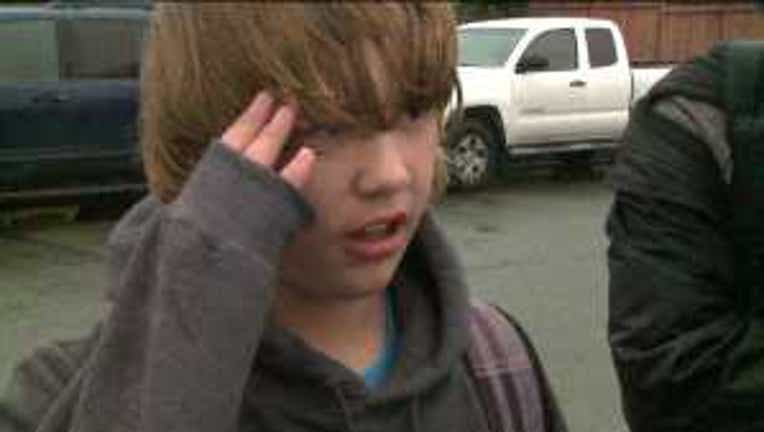 SEATTLE -- Police are searching for a pair of armed teenagers who robbed two separate groups of middle school students in Roxhill Park in West Seattle and hit two of them in their heads with the butt of a gun.

The first robbery happened around 6:30 p.m. Sunday, Jan. 20, when two suspects pulled a shotgun on a group of four middle school students near 27th Avenue SW and SW Cambridge Street, police said. The two male robbers told the victims to hand over their wallets and cell phones, and then hit two of the victims in the head with the butt of the gun, leaving them with cuts and bruises, police said. The suspects then fled the scene.



"They got jumped; one of them got beat up really bad," Denny International Middle School student Shaun Cochran said. "They got hit in the head with a gun and the other got hit behind the ear. I said, Are you OK? They said, 'Yeah, but all my stuff is gone.' "

On Tuesday, a group of five middle school students was hanging out in the park at around 3 p.m. when two suspects wearing red bandannas walked over to the victims. The suspects pulled out handguns, police said, and told the group to get on the ground and give up their cell phones and cash. The suspects again fled through the park.

Police said the victims in both cases were only able to provide vague descriptions of the suspects: black males, between 16 and 17 years old.

An eighth-grader says he is friends with the victims and that they all attend Denny International Middle School.

Police are investigating the two incidents. Anyone with information on the robberies or the suspects should call the Seattle Police Department.