Week 9: Seahawks vs. Vikings preview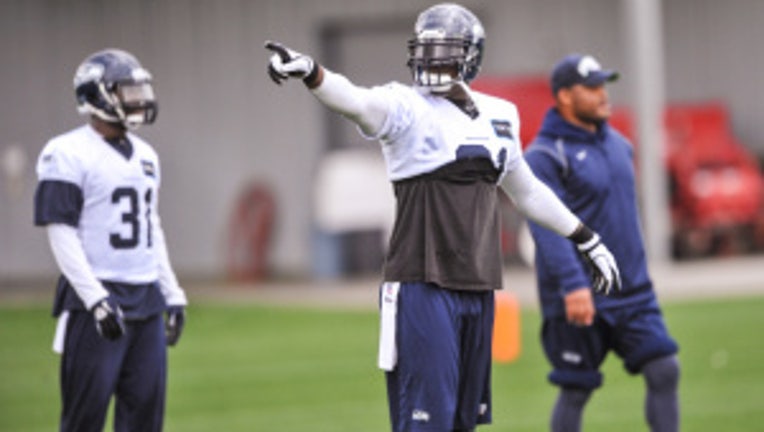 Clare Farnsworth, Seahawks.com

Matchup Microscope

Seahawks RB Marshawn Lynch vs. Vikings RB Adrian Peterson: They won't be trying to tackle one another, just playing keep away with one another. Because the back who has the most success in this matchup of the top two rushers in the league will allow his team to hold onto the ball and sustain drives. The real winners in this one will be those of us who get to watch. As wide receiver Sidney Rice, Peterson's former teammates and Lynch's current teammate put it, "They're different, but the same." It was Seahawks defensive coordinator Gus Bradley who peeled away the layers on all the good things each back does to offer the bottom line assessment when asked about Peterson, "He's an angry runner. I think if you watch the tape that's what you would look at. Every one of them, he looks like he's trying to break for a long one. He's very similar to Marshawn. That type of runner."

Seahawks LT Russell Okung vs. Vikings DE Jared Allen: At some point, rookie QB Russell Wilson is going to have to make plays in the passing game. For that to happen, Okung will have to make plays against Allen, who led the NFL with 22 sacks last season and has seven this season. As angry as Peterson is as a runner, Allen can match that intensity as a rusher – and add a hefty dose of relentlessness. Okung has not allowed a sack this season, and that trend needs to continue.

Fun to watch

Seahawks DE Chris Clemons vs. Vikings LT Matt Kalil: In an ideal world, the Seahawks' No. 5-ranked defense will limit the damage done by Peterson and force second-year QB Christian Ponder to make plays. As efficient as Ponder was during the Vikings' 3-1 start, he has thrown seven interceptions in their past four games – when they're 2-2; and been sacked 10 times in their past three games, when they're 1-2. Kalil is a rookie, even if he was the fourth pick overall in April's NFL Draft. He has yet experience the din that will be generated by the 12th Man crowd at CenturyLink Field, and has yet to face an end with as many sacks as Clemons has (seven).

One tough task

The Seahawks vs. Percy Harvin: This is an almost-across-the-board task, because the Vikings count on Harvin to do so much. Like catch the ball (60 receptions to share the NFL lead). Like run the ball (18 times for 72 yards and one of his five touchdowns). Like return kickoffs (a 35.7-yard average that ranks second in the league). As good as Peterson is, the Seahawks can't get preoccupied with him and let Harvin slip through any cracks.

Worth noting

The Seahawks lead the series 6-5, but the Vikings have won three of the past four meetings. … Since 2007, Peterson leads the NFL in rushing (7,527) and rushing TDs (68); this season, he leads Lynch by 18 yards in the race to win the rushing crown, 775-757. … Since Ponder's first start on Oct. 23 of last season, Harvin has 122 catches, second-most in the league during that span. … Allen has 39 sacks in his past 33 games, and is looking to collect one in his seventh consecutive game. … Vikings rookie kicker Blair Walsh has hit 17 of 18 field goals, including 4 of 4 from 50-plus yards. … Wilson leads all rookie QBs with 10 TD passes, including six in the three home games. He also has yet to throw an interception in a home game. … Clemons has 13 sacks in his past 15 games, including five of his seven this season in home games. … Linebacker Chad Greenway leads the Vikings with 81 tackles. … Linebackers K.J. Wright (63) and Bobby Wagner (62) are the Seahawks' leading tacklers.