Water shoots three feet into the air after a pipe breaks in Bellevue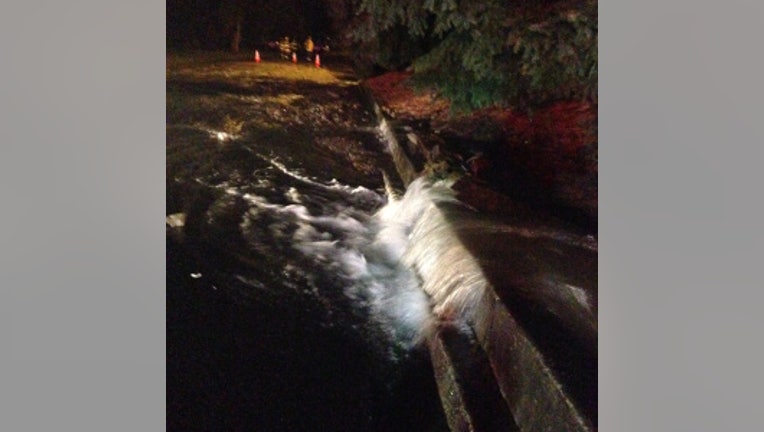 article
BELLEVUE - A water main break is causing havoc in a Bellevue neighborhood Wednesday morning.

Shortly after midnight, a large water main broke in the 900 block of 110th Ave. SE. in Bellevue.  Crews say at one point, water was shooting two to three feet into the air across the road.

Crews are currently on scene attempting to dig up the affected sections of piping.  They expect the work and cleanup to last for several hours.

25 homes in the neighborhood are currently without water.

At least one home has significant water damage - with thigh-high water in the basement and the garage.  Crews are currently checking other homes for damage.