Watch: Woman steals mom's pickup with 2 kids inside


TACOMA -- A surveillance video shows a woman jumping into a Buckley mother's parked pickup and driving off with the mother's two young children, as the mother frantically beats on the vehicle's window from the outside.

The incident happened in a Federal Way parking lot on Feb. 28.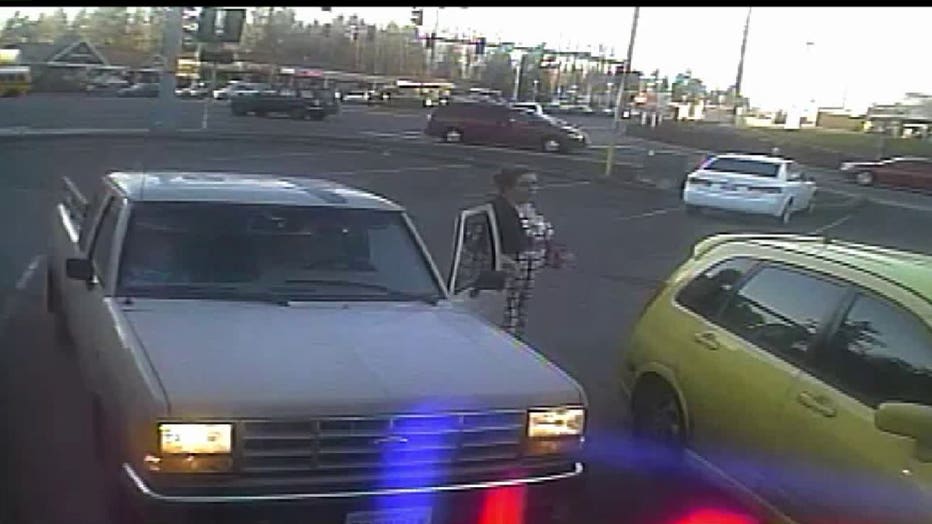 You can see in the video that the woman suspected of later stealing the pickup walks by the vehicle first. Then the mother, Colby Johnsen, gets out of her pickup. Moments later, the other woman comes back and gets in the truck -- with a 2-year-old and 5-year-old still inside.

You can see Johnsen run back, frantically banging on the glass and trying to get inside. But the woman takes off in her pickup truck.

"I was thinking, oh my goodness, I'm never going to see them," Johnsen said. "What am I going to do? What am I going to do. My children are gone."

Prosecutors say the accused thief, Natalie Hulme, 49, drove the truck all the way to a golf course in Kent, where she abandoned the vehicle and the kids and tried to steal another car. But a group of golfers were able to stop her and hold her for police.

Hulme now faces several charges, including two counts of kidnapping.