WATCH: Two men rescue driver as pickup truck catches fire


BELLEVUE -- Police in Bellevue are trying to figure out what went wrong in a fiery crash that left two men hurt.

Seconds after the crash happened at the Extended Stay America Hotel in Bellevue, a witness in a nearby office building grabbed his cell phone and started shooting video.

One man and then a second rush to rescue the driver, pulling him away from the truck right as it starts to catch fire.

"Their prompt action of jumping in and getting that man out of his vehicle like I said, probably ultimately saved his life," Bellevue police spokeswoman Carla Iafrate said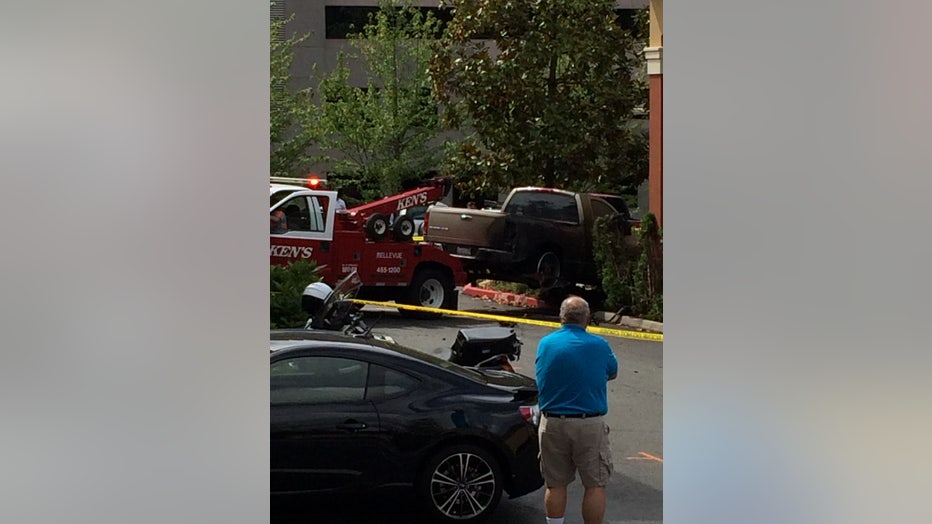 The man appeared to be unconscious as he lay on the ground, but police still aren't sure exactly what happened.

A possible medical condition is one theory.

The driver was taken by ambulance to Harborview Medical Center.

It wasn't immediately known how serious his injuries were.

One of the good Samaritans was also taken to the hospital suffering from smoke inhalation.

He's spending the night in the hospital, but is expected to be OK.