WATCH: Steve Perry's emotional return with first new song in decades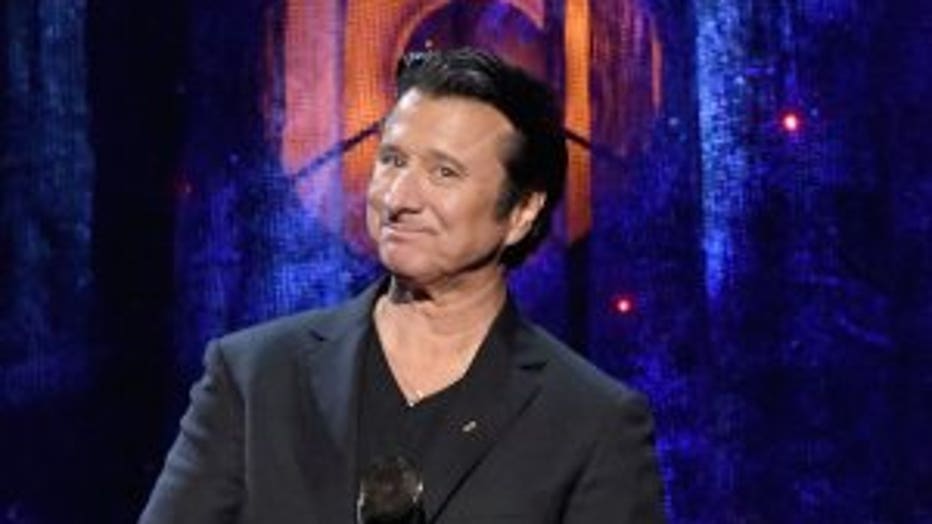 Inductee Steve Perry of Journey speaks onstage at the 32nd Annual Rock & Roll Hall Of Fame Induction Ceremony at Barclays Center on April 7, 2017 in New York City. (Photo by Mike Coppola/Getty Images)


"I know it's been a long time comin'."

That's the first line of the former Journey frontman's first new song in more than two decades.

Steve Perry released the video on Tuesday, and says an album called Traces will be released Oct. 5.

Perry explained his absence on his website, saying he began recording this new album back in 2015:

Years ago, I disappeared.
There were many reasons, but mainly…
My Love for Music had suddenly left me.
I knew that simply stopping, was what I had to do.
If music was ever to return to my heart,
then and only then I would figure out what to do.
If not… so be it,
for I had already lived the dream of dreams.
Many years passed.
One day, I began sketching some musical ideas
with the creative freedom that I was the
only one who would ever hear them.
One song led to many.
My Love for Music had returned.
Then another beautiful thing happened.
I found Love.
My precious Kellie gave me a life
I never knew I had.
I lost her December of 2012.
I now deeply understand the meaning of:
"'It's better to have Loved and Lost,
Than to have never Loved at All."
May of 2015,
I began recording.
These songs are special to me.
I respectfully ask that you please listen to them,
And whatever they make you feel,
I thank you for listening.

Sincerely,

Steve Perry

The singer's last album with Journey was 1996's Trial By Fire.

He also sang a solo song in 1998 called I Stand Alone from the animated movie A Quest for Camelot.