Washington's air quality worst in the nation
OLYMPIA, Wash. -- The state Ecology Department said Friday that air monitors across the nation show that Washington has the worst air quality in the United States.

"Air monitors around Washington state are lighting up the maps like a Christmas tree - and red lights aren't good," the department said.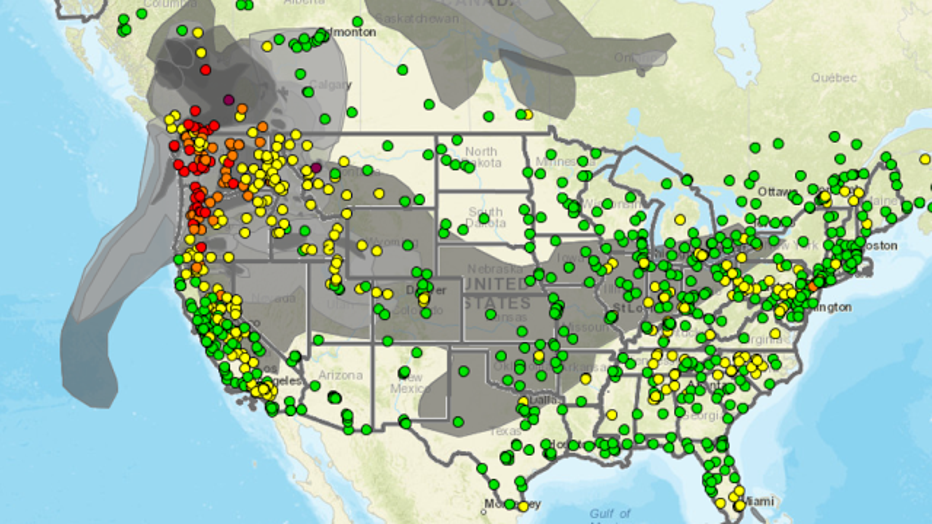 "In Washington, it's not uncommon for some parts of the state, usually Central and Eastern Washington, to reach unhealthy levels of air pollution during a wildfire," the department said. "What's different about the current scenario is that the entire state has been blanketed by a thick layer of smoke and Western Washington in particular is socked in."




In the air pollution world, a daily average of up to 12 micrograms of particle pollution per cubic meter is considered in the healthy range, the department said. Anything over that has varying levels of health impacts:


These are the numbers that the department's air monitoring coordinator, Mike Ragan, took Thursday: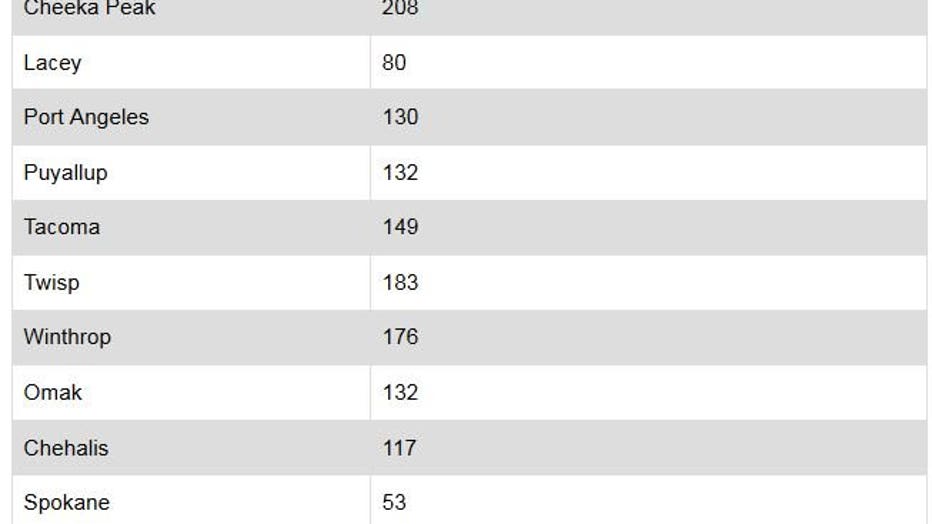 So what can do you do? The department said that "a good rule of thumb is if you can see the smoke, stay inside. Health departments and toxicologists are urging people to forego strenuous outdoor activities. Now's not the time to get that really awesomely-hard park workout in or work on your best 10K time. Stay inside. Wait it out. Mow your lawn another day."

Q13 News Meteorologist Tim Joyce said we may get a bit of relief Saturday, when a marine push off the Pacific Ocean reduces the amount of smoke in the region. It may still be hazy in the region, but not as bad as it was earlier in the week.