Washington State is helping you see exactly how much you pay in gas taxes
SEATTLE -- Almost all of us buy gas--and if you navigate Seattle-area traffic, you probably buy a lot of it. Drivers here also pay taxes on that gas, a lot of taxes as it turns out. Washington has the second highest gas taxes in the country. Only Pennsylvania's is higher. And soon, you'll see exactly how much. The state is beginning to put new stickers on all gas pumps to breaks down what you're paying and where it's headed.

"It's so consumers are more aware of what the total cost is of the fuel they're purchasing," said Mike Louisell, Washington State Department of Agriculture spokesperson.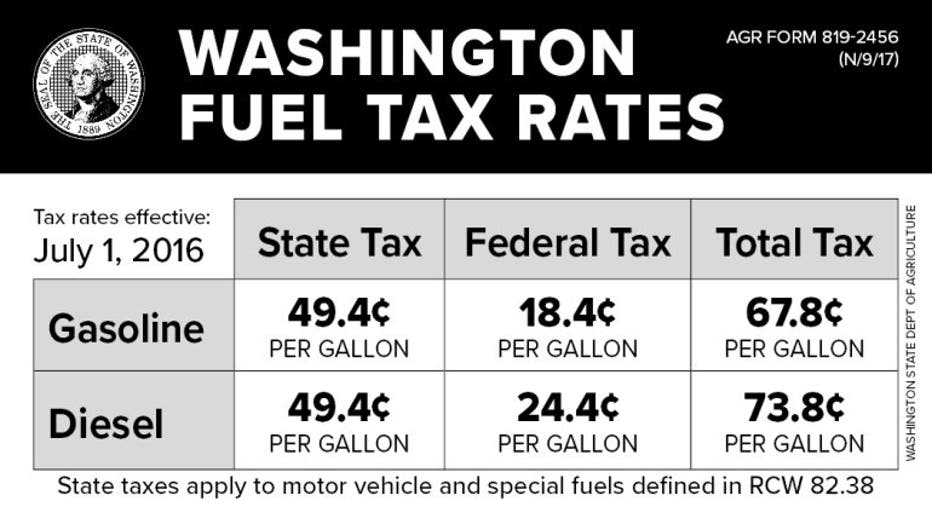 WA Dept of Agriculture Gas Tax Sticker


This is an image of the sticker. You can see that Washington drivers pay just under 50 cents a gallon in taxes that go into state coffers. They pay another 18.4 cents to the federal government, which adds up to a total of 67.8 cents worth of taxes for each gallon of fuel.

That price is even higher for diesel. The federal government taxes are six cents more for a total of 73.8 cents per gallon.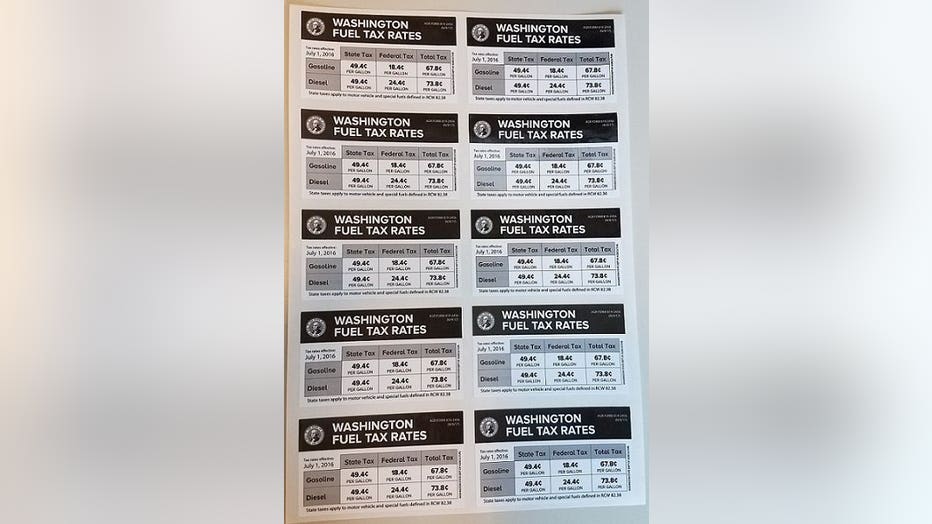 WA Dept of Agriculture Gas Tax Stickers


"We will install them when our Weights and Measures inspectors they routine inspections of gas pumps, diesel pumps around the state to ensure that consumers are getting the fuel that they're paying for," said Louisell. He expects the state's ten inspectors will put the stickers up on all the state's fuel pumps within the next three years. Seattle has its own weights and measures program so you could see those in the city sooner. So far, just over 20 stations across the state have the stickers including 14 in the Seattle area.

The state legislature unanimously approved the program, which costs taxpayers a mere $4,000 and goes back into the streets and freeways you drive with that gas you just bought.

"Those taxes go to pay for Washington highways and local roads," said Louisell. "That's what that money is used for. The repair of roads."

As we told you above, only Pennsylvania has higher state fuel taxes that we do.

The American Petroleum Institute has a state-by-state breakdown of how much drivers will spend. Except for Alaska, the whole West Coast along with Idaho, Montana and Nevada charge drivers more than 30 cents a gallon for state taxes.


Louisell said that here in Washington, fuel taxes have historically been used to raise money for the state's roadways. Some states use a combination of fuel taxes and other taxes and fees.

Retailers who want to get the stickers sooner than later can call the Weights and Measures division of the Department of Agriculture in Olympia at 360-902-2035 or e-mail wtsmeasures@agr.wa.gov.

Send us a message on Twitter, Facebook or here at Q13FOX.com and let us know what you think of the new stickers.