Washington Huskies lose to Oklahoma State in Cactus Bowl, 30-22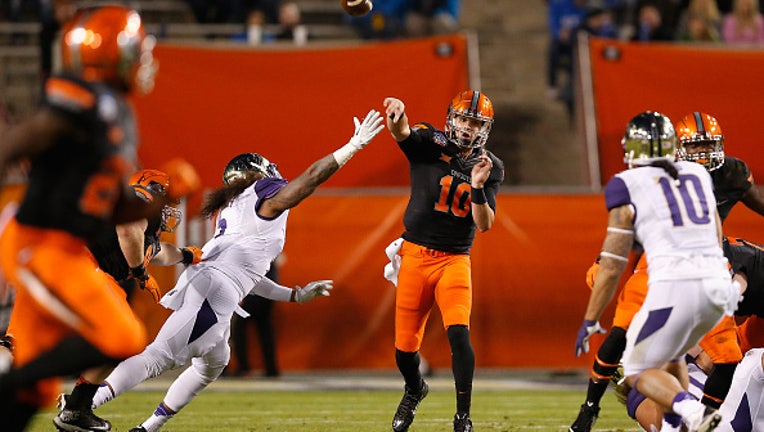 TEMPE, Ariz. (AP) — Mason Rudolph threw for 299 yards and two touchdowns, Desmond Roland ran for 123 yards and Oklahoma State held off Washington 30-22 in the Cactus Bowl on Friday night.


Oklahoma State (7-6) built off its comeback victory over rival Oklahoma to earn a bowl berth, dominating Washington on both sides of the ball to take a 17-point halftime lead.

The Cowboys kept the Huskies' vaunted front seven from harassing Rudolph most of the night and the freshman was poised in his third career start, shrugging off three turnovers to hit 17 of 26 passes.

Defensive tackle James Castleman even got in on the offensive action with a 1-yard touchdown run and 48-yard reception.

Washington (8-6) stagnated offensively in the first half before finding a rhythm, but couldn't overcome the early deficit to close out coach Chris Petersen's first season with a loss.