Washington fire crews on alert with gusty winds in forecast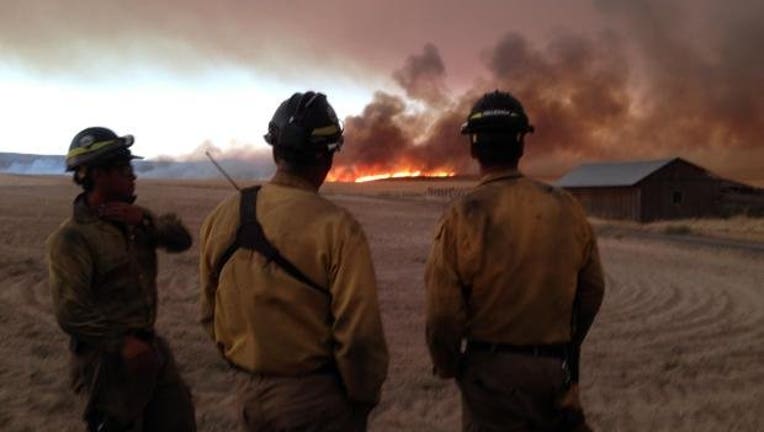 SUNNYSIDE, Wash. (AP) — Fire crews are monitoring high winds and building fire lines as they tackle a large blaze in south-central Washington.

A Bureau of Land Management spokesman said Tuesday morning that the wildfire, burning about 12 miles north of Sunnyside, held steady overnight. But Randall Rishe says crews are on alert with gusty winds forecast for the area throughout the day.

The blaze has scorched about 273 square miles of brush and grass since it started Saturday night on the U.S. Army's Yakima Training Center. It was about 10 percent contained. No injuries have been reported, and no structures have been damaged.




About 400 local, state and federal firefighters are working the blaze.

It's the largest of several wildfires burning in Washington state.