Washington family uses bus ads to search for kidney donor: 'It's what I have to do to live'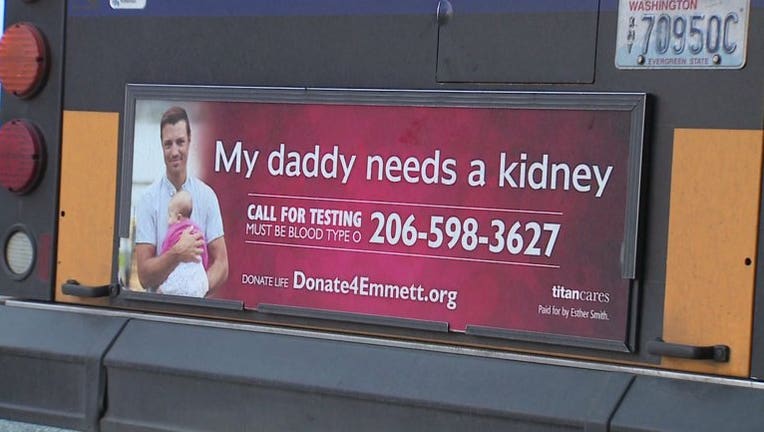 article


RENTON, Wash. -- A Renton man is campaigning not for politics or money, but for his life.

Emmett Smith spends a lot of time counting. The 27-year-old husband of seven years and father of nine months has been sick for two years.

"I could be on dialysis indefinitely but it is really harsh on your body and it could possibly shorten your life span," he said.

The only number Emmett doesn't know is how much longer his body can take this.

"It's hard to watch someone I love go through that," said Esther.




Emmett is in desperate need of a kidney transplant. Back in 2012, he was diagnosed with IgA nephropathy, a disease that caused both of his kidneys to stop functioning.

"My blood pressure goes up and I end up with migraine headaches, which basically turn into nausea, which turns into vomiting over and over and over again which kind of counts me out for the whole day," he said. "50-percent of my days are almost wasted on dialysis and I want a hundred percent of my days to be awesome for her."

Emmett and his wife Esther tried to spread the word on social media hoping to find a donor, but they felt the need to do something bigger.

"I was trying to find a way to reach the most amount of people, and I was trying to be creative when doing that," she said. "I wanted it to be unique, and that is… unique."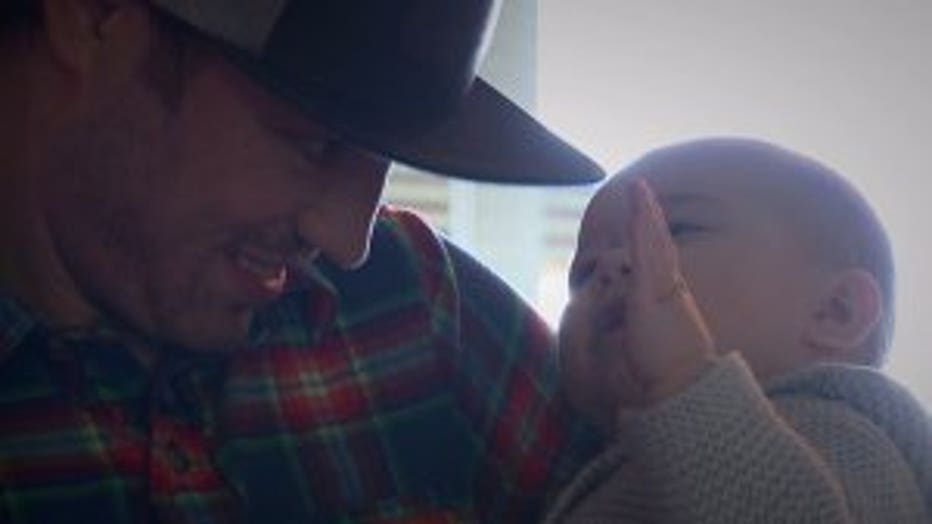 That bright idea is now displayed on 20 King County Metro buses. Above a picture of Emmett holding his baby girl, the slogan reads, "My Daddy Needs a Kidney."

"Honestly me and Esther are banking on this, we're really hoping that something comes through with this, we're really putting everything out there," said Emmett.

The clock is ticking. The bus ads will only be on display for three more weeks, but Emmett is convinced his match will come.

"You're giving a gift that can't even be measured -- if I were to receive a kidney today that would be a life changing gift," he said.

Until then, he is taking each day one step at a time and counting his blessings.

"It's what I gotta do to live for my wife and my daughter, then that's what I gotta do," said Emmett.

For more information on how you can help the Smith family, click here.