Washington, 2 other states file suit against maker of 5-hour Energy drink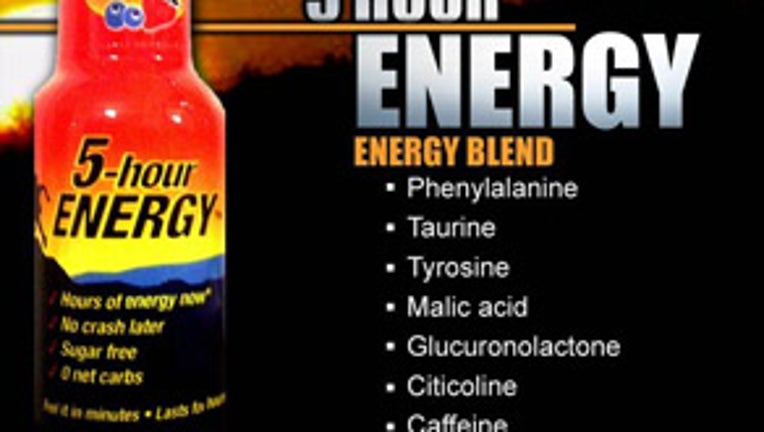 OLYMPIA -- Washington and two other states filed lawsuits Thursday against the maker of the 5-Hour Energy drink, accusing the company of making deceptive and misleading claims about the product and seeking refunds to consumers.

Washington state Attorney General Bob Ferguson accused the company, Living Essentials and Innovation Ventures, with misleading consumers with ads claiming that doctors recommend 5-hour Energy by "implying the product is safe for teenagers and claiming that the product causes 'no sugar crash' when the companies' own study showed it triggers a caffeine crash."

"We believe the 'energy' provided by 5-hour Energy products is derived solely from caffeine, not from vitamins and amino acids as their ads claim," said Ferguson. "In addition, we believe the 'energy blend' does nothing and the 'no sugar crash' statement is misleading. I will not stand by and see Washington consumers subjected to deceptive advertising."

The attorney generals of Oregon and Vermont also field suit against the maker of 5-Hour Energy and others may follow.

Ferguson's lawsuit, filed in King County Superior Court, claims 5-Hour Energy violated the Consumer Protection Act by engaging in the following unfair and deceptive business practices:


Ferguson's lawsuit seeks:


Earlier Thursday,  Oregon Attorney General Ellen Rosenblum announced she had filed a similar lawsuit.

 

The suit also alleges that the company used print, television, Internet and radio advertising to claim that 5-hour Energy contains a unique blend of ingredients that provide consumers with energy, alertness and focus, "when in reality the only ingredient that provides any effect is the concentrated dose of caffeine," the attorney general's statement said.

The company that produces 5-Hour Energy issued a statement in response to the Oregon lawsuit.

"When companies are being bullied by someone in a position of power, these companies roll over, pay the ransom, and move on. We're not doing that," the statement said.

"Oregon's attorney general, Ellen Rosenblum, is grasping at straws, and we will fight to defend ourselves against civil intimidation. Ms. Rosenblum alleges that the only ingredient in 5-hour ENERGY that has any effect is the caffeine. If so, is Ms. Rosenblum going to sue Starbucks for selling coffee? Obviously she has nothing better to do."