Warnings issued for mountain snow, high winds; threat of urban flooding, landslides Monday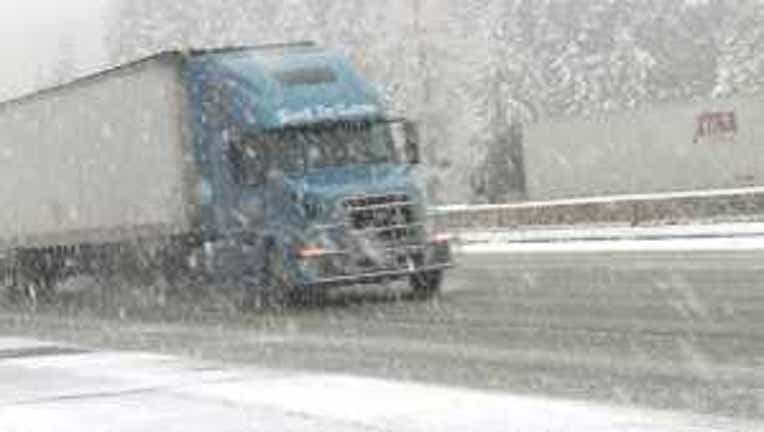 SEATTLE-- The National Weather Service has issued a winter storm warning through Monday that could bring heavy snow to mountain passes and heavy rain to the lowlands.

Two vigorous frontal systems moving through Western Washington will bring a mix of winter weather to the Olympics and Cascades. Heavy snow is expected on higher mountain roads above 4,500 feet, with as much as 30 inches of snow possible. The winter storm warning for heavy snow in the North and Central cascades is in effect until midnight Monday night.

Some affected locations included higher pass roads such as the Mount Baker Highway, the Washington Pass on the North Cascades Highway and the road to Paradise in Mount Rainier National Park. Lower, commuter passes such as Stevens Pass, Snoqualmie Pass and White Pass will receive heavy snow initially, but precipitation will eventually change to rain with freezing rain possible.



Hazardous driving conditions will likely exist through Monday evening, making for slow travel times for those traveling over the passes early for the Thanksgiving holiday.

Along with the mountain snow, as much as 2.5 inches of rain is in the forecast for the lowlands, increasing the chances for landslides. A flood watch has been issued for the Skokomish River in Mason County from Sunday afternoon through Tuesday afternoon. Drivers are cautioned not to drive through any standing water that is more than 18 inches deep.

Monday, the Washington State Department of Natural Resources reported that there were several landslides on State Route 101 at milepost 30.

Wind and rain caused a power outage for more than 2,800 customers in the Lake Forest Park area Sunday. Streetlights and traffic signals were out, as well as lights, leaving many people without the comforts of home. Ashton Lowery and his grandmother Anne Beattie spent the afternoon playing playing games.

"We've played hangman," Beattie said. "What was that gun game we played? Laser Tag? Laser tag. I won."

All but 170 power customers in Lake Forest Park had their power back on by 9 p.m.

A high wind warning was also in affect for the North Oregon and South Washington Coast from Sunday night through Monday evening. Winds from 25 to 35 mph are expected, with gusts from 50 to 60 mph.