Warming, warming, warming!
SEATTLE -- A weak system will waft through this afternoon. No rain with this, except north of the border into British Columbia. The main effect for us will be some high clouds late today.

We will still warm up nicely, to around 70 for Seattle.

Tomorrow through the weekend, expect pure sunshine with highs warming into the mid-to-upper 70s over the weekend.

Sunday looks like the warmest day, with some folks (Cascade foothills, Olympia and southward) nudging 80 degrees! Monday could also be about as warm.

People will be tempted to jump in the water this first warm weekend of the year.  Just know that our waters are DANGEROUSLY COLD!  Rivers are running high and swift and are fed by snowmelt. Saturday is the Opening Day of Boating Season. Please wear a life jacket if you are boating!  Tuesday & Wednesday still look dry, but a bit cooler, mid-to-upper 60s.

Viewer photos of the day . . .


Amazing sunset from Amy in Blaine.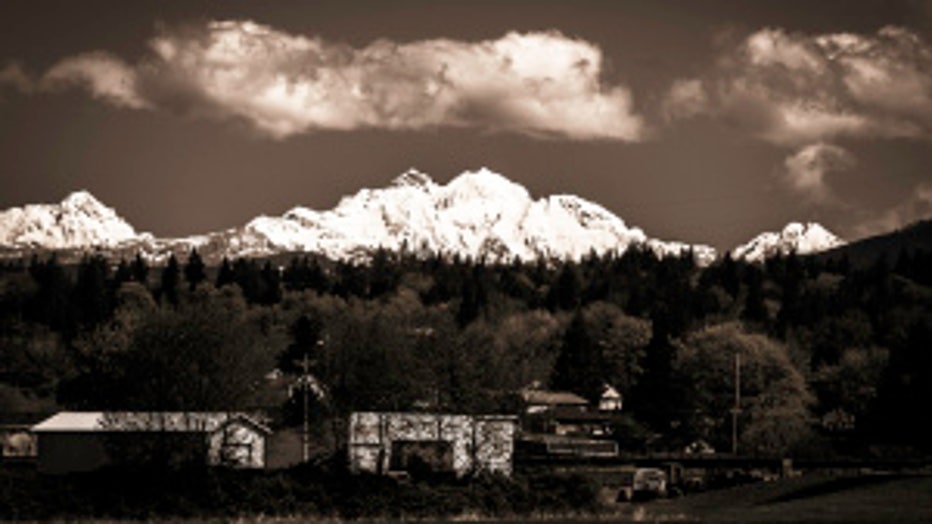 Dramatically colorized photo of Mt. Baker from Jason near Harvey Field, Snohomish.