Warehouse workers, drivers return to work after strike ends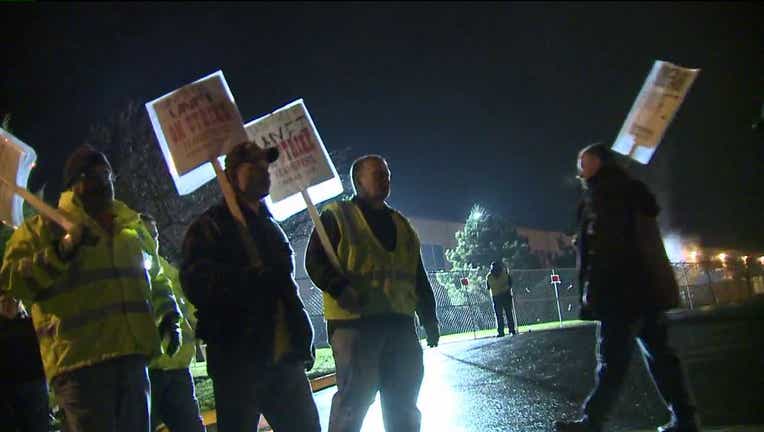 AUBURN – A three-day strike at the United Natural Foods, Inc. warehouse has ended after workers made a good-faith offer to return to work. More than 150 warehouse workers and drivers ended their strike at 4:30 p.m. Wednesday.

"We are pleased to announce the end of the strike," Tracey A. Thompson, the secretary-treasurer of Teamsters Local 117 said. "We intend to hold UNFI to its stated commitment to return to the bargaining table and bargain a fair contract in good-faith with its employees."

Striking workers deliver dry goods and dairy products to stores like Whole Foods, PCC and Safeway. Picketing workers at UNFI were joined by dozens of their fellow Teamsters throughout the grocery warehouse industry, including workers from Seattle Cold Storage, Unified Grocers, Fred Meyer and Safeway distribution centers.

"The strike sent a strong message to UNFI that it needs to respect its workers and respect the bargaining process," driver Chris Tarrats said. "My co-workers and I felt it was important to send that message, but also to keep the strike short so that we would minimize the disruption and inconvenience to our customers during the holiday season."

The workers have been working without a contract since the end of February; a contract extension expired at the end of August. Negotiations between the Union and UNFI are scheduled for Dec. 20.