Wanted sex offender known to befriend women with young children spotted in Gig Harbor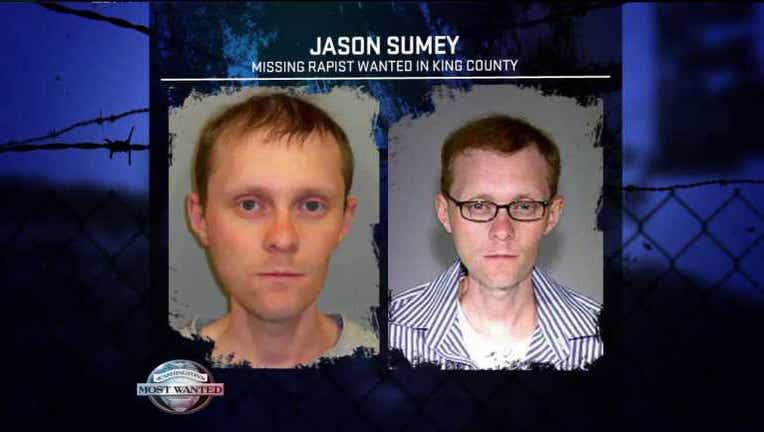 GIG HARBOR -- A wanted sex offender known to be a dangerous internet predator was spotted this weekend in Gig Harbor, and law enforcement officials believe he may still be in the area.

The US Marshals Pacific NW Fugitive Apprehension Task Force says they have credible witnesses who spotted Jason Sumey in Gig Harbor over the weekend in a café.

Sumey, 36, has a lengthy history of sex crimes,  and often tries to befriend women who have young children, DOC Ofc. Emily Issacs told Washington's Most Wanted.

He is white, 5'10" tall and 180 pounds. He has red hair and blue eyes. He often uses the fake first names Trey and Brian, as well as the last names Zumek, Rumek, Davidson and Koufax.

If you spot him, call Crime Stoppers right away at 1-800-222-tips.

For more information on Sumey and his crimes, visit Washington's Most Wanted's website here.