Want to swim with sharks? Here's your chance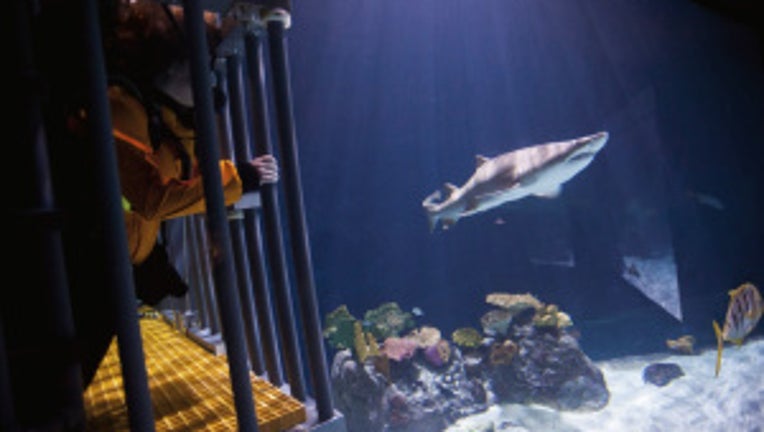 TACOMA- Ever dreamed of swimming with sharks? A new program at the Point Defiance Zoo & Aquarium offers visitors a chance to do this beginning Oct. 11.

The Eye-to-Eye Shark Dive will allow non-certified divers to view sharks up close from an underwater cage. Visitors will climb into the South Pacific Aquarium with more than a dozen sharks, including a lemon shark, nurse sharks, blacktip reef sharks and others.

Dives are open to nearly everyone eight and older as long as they are in good health. Certified scuba divers, ages 15 and up, will be able to swim with the sharks, escorted around the habitat by professionally trained guides.

It's the only warm-water dive in the Pacific Northwest with this many sharks.

While this is serious fun, it's serious business too.

According to the zoo's deputy director John Houck, "The main goal of this program is to publicize the plight of sharks worldwide and to inspire people right here in Puget Sound to help protect and conserve marine life for future generations."

Reservations for the program are required and go on sale to the general public on Sept. 16.

For additional information, click here.