Want to head to D.C. to cheer on the Hawks? It will cost you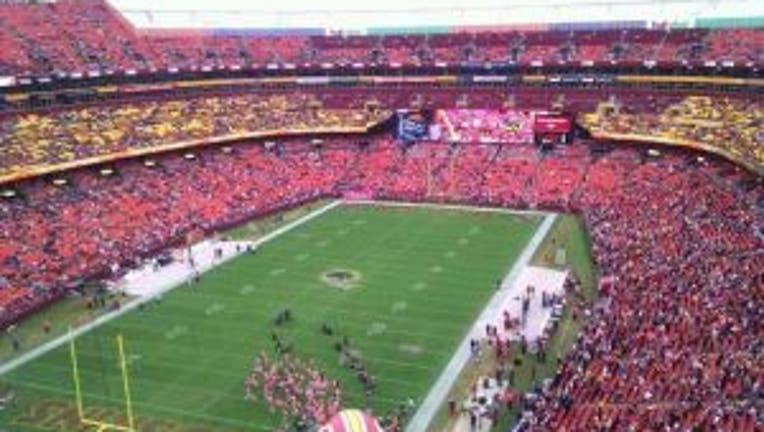 SEATTLE -- Sure, we here in Seattle love our Seahawks. And most football fans would gladly fly to Washington D.C. Sunday to bring a little bit of 12th man flavor to the Redskin's FedEx Field.

But for those looking to cheer on the Hawks at the top of their lungs, one thing is certain: It will cost you.

First, there's the flight to our nation's capitol. On Wednesday, the cost of a round-trip ticket from SeaTac to D.C.'s Dulles International Airport leaving on Sunday and coming back on Monday cost $719 with one stop. Non-stop flights cost close to $1,000, and flights in to Baltimore were comparable.

After the flight, you'll need a place to crash for a couple of nights. Assuming your brother-in-law's time share doesn't pan out, a two-night stay at the always economical Motel 6 in Washington D.C. would cost $156, according to the website booking.com. That's for a double bed in a non-smoking room. Hostels and couch surfing rooms come a little cheaper.

Of course, you have to have tickets to the playoff game, which don't come cheap. On Wednesday, a search of primesports.com found the cheapest tickets available for Sunday's game going for $427.50, for a single ticket in the 300 level. A quick search of Craigslist.com found tickets for as low as $400, but many of those were only available for purchase in pairs. One could take their chances with a scalper, but since the game is sold out, that's a definite gamble.

Throw in at least $150 for transportation, food (albeit inexpensive food) and a single stadium beer, and the grand total for a trip to the Hawks game in D.C. could cost  a whopping $1,477 -- more expensive than season-ticket bleacher seats for the Mariners or a set of front row seats to Fleetwood Mac at the Tacoma Dome in May.

And $1,477 is being thrifty. Imagine if you want to take a cab to the game. Or maybe splurge on a stadium hot dog -- woof -- that's not exactly pocket change. But for the Hawks, it might be worth it just the same.