Want a free house? There's just one catch...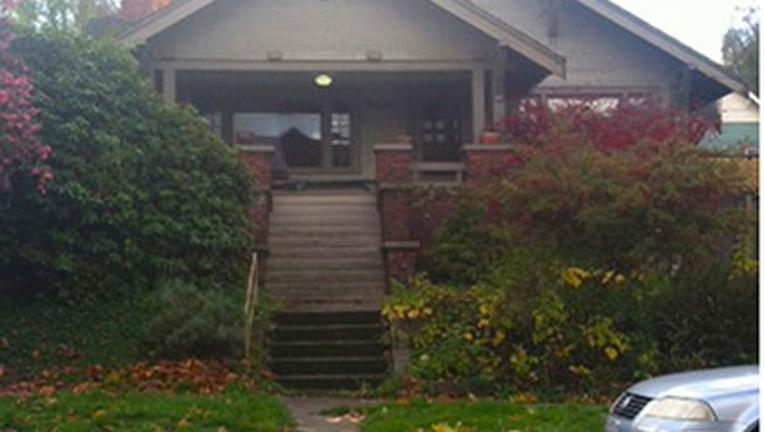 SEATTLE -- It seems like the perfect find. A free, multi-bedroom home in the Green Lake neighborhood with built-in cabinets, hardwood floors and awesome archways.

There's just one catch:

You have to move the house to your own lot.

Seattle-based contractor Build Urban recently purchased the home with the intent of tearing it down to build eight new row houses on the lot. But rather than rip out the old home that's currently on the lot -- as Build Urban often does -- the company decided to see if anyone wants to take a crack at moving the classic home.

Build Urban President Ed Gallaudet said he his company has never offered up a house for free before. But the house has such good structure and could make a viable home in another location, he decided to jump at the chance.

"It has great bones and character if someone has their own lot," Gallaudet said.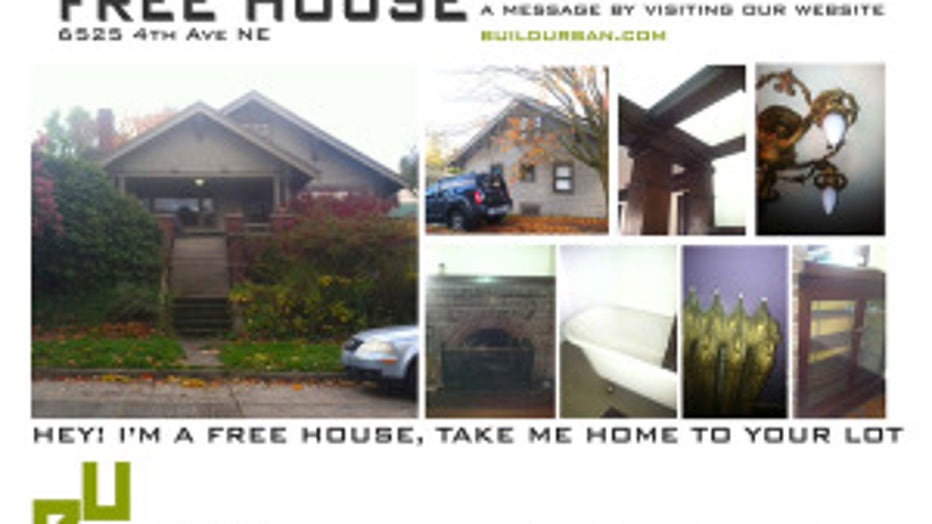 Would you take a house for free?


To be clear, it would definitely cost some money to move the house. Gallaudet estimated it would cost between $50-$60,000. He figures the new owner would have to hire a specialized moving company that would work with whole-house movings, the  company would lift the house of its foundation, transport it down the road and build a new foundation on a new lot.

It's not cheap. And the price also depends on where you want the home moved.

"It could cost more if you want it far away," Gallaudet said.

Still, he figures the home is worth about $200,000, saving the buyer a good chunk of change by moving the home in or near King County.

Gallaudet said he's received about 6-8 reasonable inquiries for the house. It's a long shot that someone actually goes through with it, he said, but he still thinks it's a great opportunity for both a new homeowner and his company.

"We pride ourselves in being green," Gallaudet said of Build Urban. "You can't be greener than trying to re-use a home."

For more information or how to inquire on moving the home, visit Buildurban.com.