Wandering 'twin' orcas spotted off West Seattle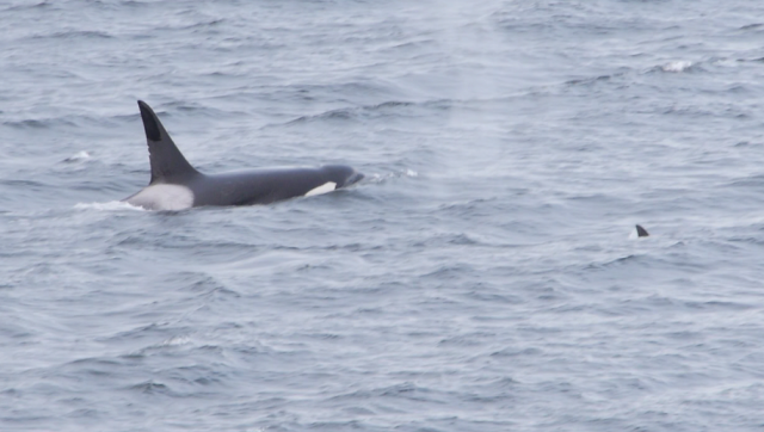 article


SEATTLE- It was a great morning to whale watch in West Seattle when two transient orcas were seen searching for food.

John Larson saw the whales near his home on the south end of Alki point.

"They were hunting for harbor seals and charging the shore. At one point, they were no more than 10 yards from the shore. They were really close!"

According to the Orca Network, the whales dubbed the "twins" were spotted near Beach Drive and  near the West Seattle Water Taxi.

They have been seen in the area for the past few days.

Have you spotted the large mammals? Tweet us with the hashtag #Q13FOX to let us know.