'Waltons' actor Ralph Waite dies at age 85
(CNN) -- Veteran character actor Ralph Waite -- who many knew best from his time on "The Waltons," though he also had regular roles in more recent series like "Bones" and "NCIS" -- has died. He was 85.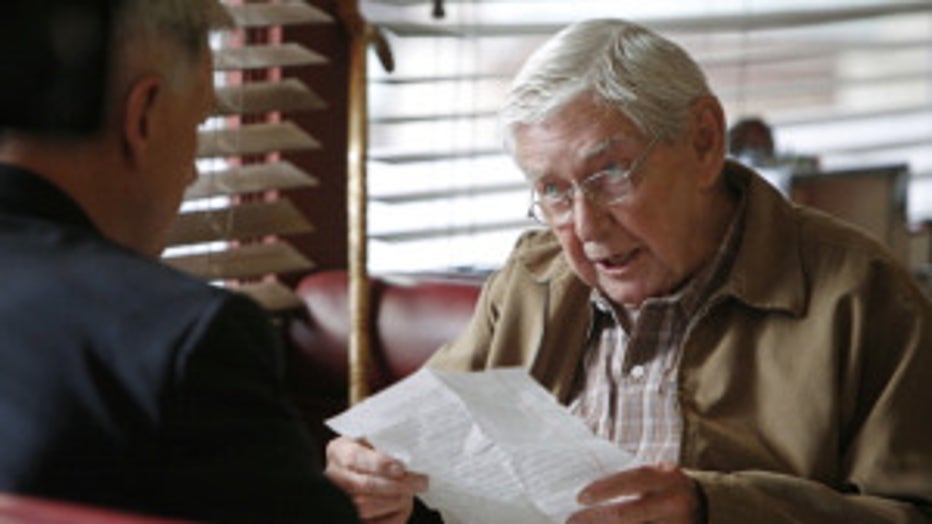 Ralph Waite appearing in an episode of NCIS. (Photo: Cliff Lipson/CBS via Getty Images)


Waite died on Thursday afternoon at his Palm Desert, Calif., home, according to Steve Gordon, his family accountant. Jane Mead, a representative of the Spirit of the Desert Presbyterian Fellowship that Waite attended regularly, confirmed his death.

According to IMDB.com, Waite was already a Hollywood veteran with parts in movies like "Cool Hand Like" and "Five Easy Pieces," plus TV series such as "Bonanza" when he landed the role of John Walton Sr.

"The Waltons" struck a chord with many viewers during its run from 1972 to 1981, with Waite being a constant on that show as well as in several TV movies to follow.

Waite was twice nominated for an Emmy, first in 1977 for supporting actor in a comedy or drama series for "Roots" and the next year as lead actor in a drama for his Waltons' role.

Waite also tried his hand at politics, running unsuccessfully as a Democrat for a U.S. representative seat that includes Palm Springs -- narrowly losing in 1990 and again in 1998 to Mary Bono, the widow of former congressman and "Sonny and Cher" star Sonny Bono.

These forays didn't stop Waite from continuing his day job, however.

He continued to score regular roles, for instance, on TV shows like "The Mississippi," "Murder One," "Carnivale," "The Practice" and "Grey's Anatomy."

In fact, Waite was busy working right through last year playing recurring characters on not only "Bones" and "NCIS" but also "Days of Our Lives."

Stephan Nathan, "Bones" executive producer, remembered Waites as "a wonderful man."

"A big loss," Nathan tweeted. "RIP."

Pauley Perrette, part of the "NCIS" cast, also tweeted condolences for the man she referred to as Papa Gibbs.

"We love him at NCIS SO much," Perrette said. "So so sad."