Wal-Mart protests and strikes throughout nation change tone of Black Friday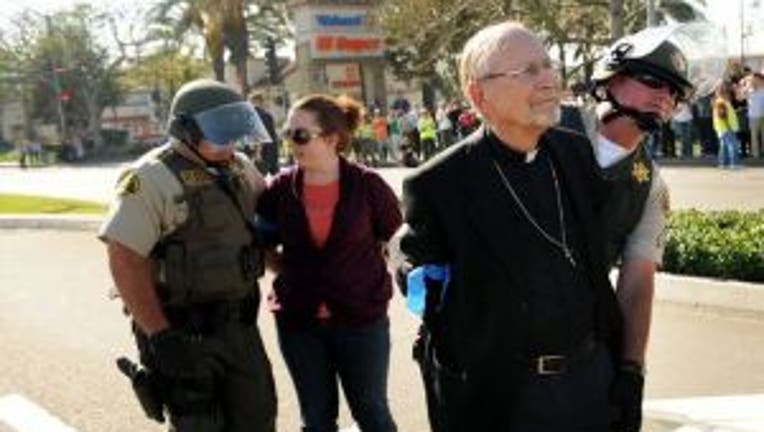 While some consumers flocked to stores in the wee hours of the morning to score Black Friday deals, a number of Wal-Mart workers in Western Washington and throughout the nation took a different tact and walked off the job in protest.

From coast to coast, Wal-Mart workers launched a protest strike. The workers said the retailers' policies that often led to a reduction in hours and benefits, among other issues, is what prompted the strike.

In Western Washington, Tom Geiger of UFCW 21, said that a couple dozen workers from Wal-Mart in Renton, Port Angeles and Mount Vernon participated and they were joined by supporters that numbered near 200 in Renton alone.

"It's heartening to see that kind of public support," Geiger said.

Across the country, Wal-Mart workers staged protests and supporters rallied with them in 100 cities from Miami and Chicago to Oakland, Calif. In one case, the protests resulted in arrests outside a Paramount, Calif., Wal-Mart.

On Nov. 15, a one-day strike by workers in five south King County stores took place.