Waitress explains what tipped her off to soldier accused of child rape


LAKEWOOD -- Kelli Attinello, a waitress at Kimberly's Cafe in Lakewood, said Tuesday she thought something wasn't right when she was serving a 47-year-old man sitting with a young teenage girl.

"You can tell when a father is holding his daughter's hand," Attinello said. "I saw a very young, innocent girl that just did not know any better.

"He was holding one hand and rubbing the top of her hand with the other hand. That's when i knew this guy was with this girl romantically. I could not believe that," she said.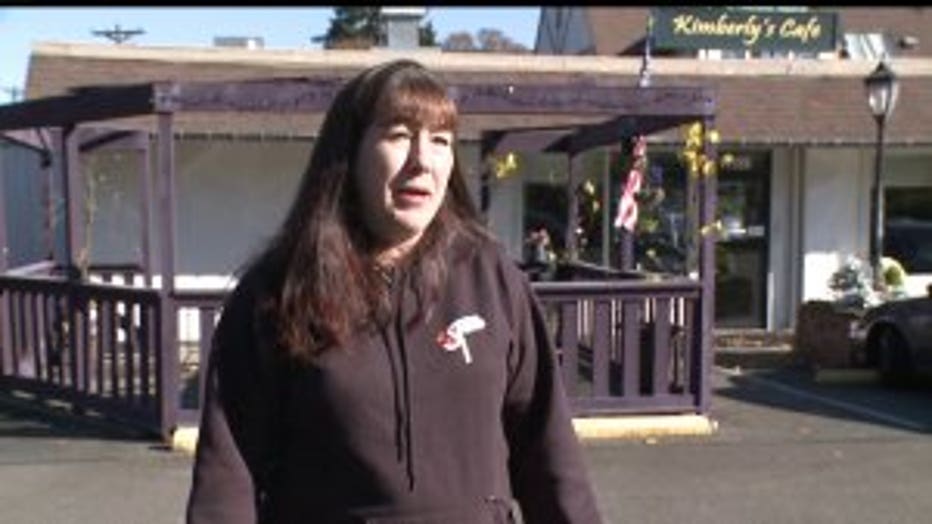 Kelli Attinello works at Kimberly's Cafe in Lakewood, in background.


Attinello called the police, who showed up on Saturday and arrested the man, Glen Winans, 47, of Lakewood -- a Joint Base Lewis-McChord soldier just back from Afghanistan.  The girl, from Kelso, was 13.

On Monday, he pleaded not guilty to the charge of child rape and has denied having sexual relations with the girl. He's being held in the Pierce County Jail on $100,000 bail.

According to prosecutors, Winans allegedly started courting the youngster on a website called meetme.com while he was stationed in Afghanistan. When he got back to JBLM, court papers say he drove to Kelso to meet the girl at her home. Police say Winans took her to a movie and then had sex with her for the first time.

Investigators said the girl spent the night with him Friday at his home in Lakewood and then Saturday morning the two walked into Kimberly's Café.

Child safety expert Kim Estes said smartphones allows kids to access anything and everything on the Web.

"They're really giving them unfettered access to the Internet and to these sites," Estes said. "Kids are looking at these sites on the school bus, looking at porn, hooking up with people online in these chat sites."

And new chat sites pop up all the time. Estes warned that predators know exactly where to find vulnerable kids and that parents have the best chance to protect them.

"I think you can catch a lot of it before it goes too far, before they're meeting somebody offline. Before they're connecting with some stranger they've met that's driving 500 miles to pick them up and take them to a truck stop," Estes said.

Attinello said she's not a hero for calling the cops and just hopes that the girl can get past this.

"I hope her parents get her all the help she needs," Attinello said.

Estes said parents should add monitoring software to any computer, tablet or smartphone your kids have access to, and don't be afraid to snoop around to see what they're up to.