Voters could get final say on universal background checks


SEATTLE -- On July 28, 2006, Cheryl Stumbo was in her office at the Jewish Federation of Seattle when an armed Naveed Haq walked in and opened fire.

"I was critically wounded. Five of my colleagues were also shot. My friend Pam was killed. The gunman shot her in the chest then chased her into a stairwell and fired the fatal bullet into her head," Stumbo said.

Stumbo, members of the faith community and the Washington Alliance for Gun Responsibility, have had enough with gun violence. They announced Monday a plan to bring a universal background check initiative to the November 2014 ballot.

"We will not wait for another Café Racer or Sandy Hook. The time has come for sensible violence protection measures. We can no longer wait," said Rabbi Daniel Weiner of Temple De Hirsch Sinai.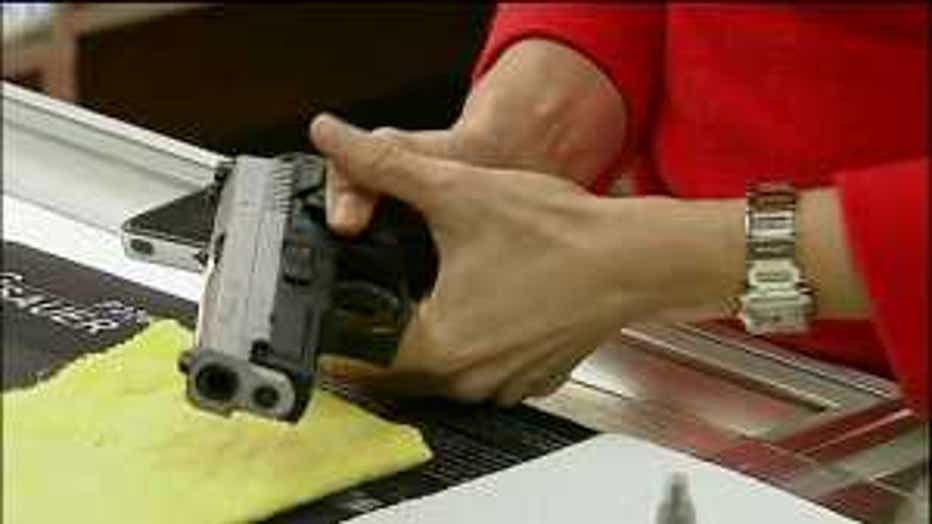 The group said if the Legislature doesn't vote on gun control legislation by the end of the special session this year, they will gather enough signatures to put the initiative before voters.

"We want to make this incredibly straightforward for voters so they understand that if they vote yes on this, it will close all loopholes and make sure everyone follows the law," said Zach Silk with Washington Alliance for Gun Responsibility.

Dave Workman with the Citizens Committee for the Right to Keep and Bear Arms feels that background checks don't prevent gun crimes.

"Adam Lanza didn't pass a background check because he murdered his mother and took her guns down to Sandy Hook Elementary. The guy that shot up the Clackamas Mall in Oregon stole a rifle he used in that event. Naveed Haq who shot up the Jewish Federation passed two background checks," Workman said.

Workman said he opposes universal background checks because he thinks it would create a gun registry.

Silk said his group has a fundraising event planned for late May and if the legislature doesn't act, they will begin collecting signatures this summer.