Vote is unanimous: Higher tolls start July 1 on Tacoma Narrows


GIG HARBOR -- It's official, come July 1,  it will cost you more to cross the Tacoma Narrows Bridge.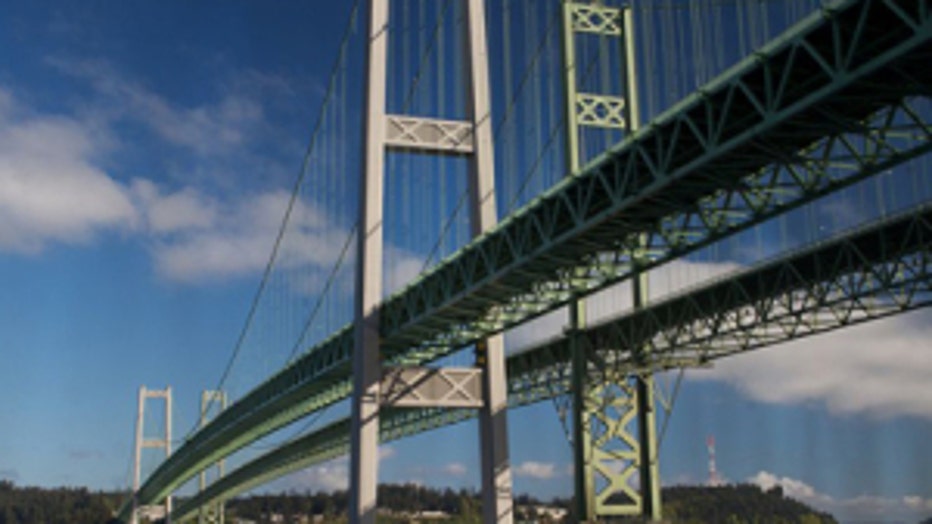 This vote comes on the heels of a public hearing where many frustrated residents begged officials to cut them a break. The pleas in the end went nowhere.

The Washington State Transportation Commission voted unanimously for a 50-cent hike. That means drivers will pay 25 cents more July 1, then add another 25 cents the following summer.

It's a double punch for drivers: high gas prices and now a toll increase.

"It's expensive," said driver Tom Briggs.

Briggs has a Good To Go pass and pays $4 a trip already. With Monday night's vote, thousands of drivers will be forced to pay more.

"It's outrageous I don't know a better word than outrageous," said one Gig Harbor resident who later told commissioners that they should be ashamed of themselves.

Many who spoke against the toll increase tonight were Gig Harbor residents who have lobbied against the proposed hike for months.

But as the commission sees it, increasing tolls  are the best way to pay off the construction of the bridge. The bond debt this year is $45 million and the debt is expected to spike to $70 million by 2017.

"The debt payment is going up in a sharp angle," said commission chair Dan O'Neal.

Two lawmakers spoke against the hike at the hearing on Monday.

"Our citizens over here are being held hostage to pay for an expensive rate for a debt service that is not working," said state Rep. Jan Angel.

"We as the Legislature would like an opportunity to continue to explore another option," said state Sen. Nathan Schlicher.

Gig Harbor resident Pat Leahy came into the meeting in support of the toll increase but by the time he had made it to the mic, his opinion had changed.

"Coming in here I had no problems with the increase but as I sit here I am getting incensed that you are not looking at the expenses," said Leahy.

Despite those pleas the vote passed and according to the commission chairman more toll increases are coming.

"Oh yeah no question," said O'Neal.

Currently it is $4 for drivers who have a Good to Go pass. For people paying cash it's $5 and f you pay by mail it costs $6. The majority of drivers has a Good to Go pass but now even those drivers are concerned that tolls could exceed $6.

Initially tolls were not projected to exceed $6.