Volkswagen splits in two after slamming into pole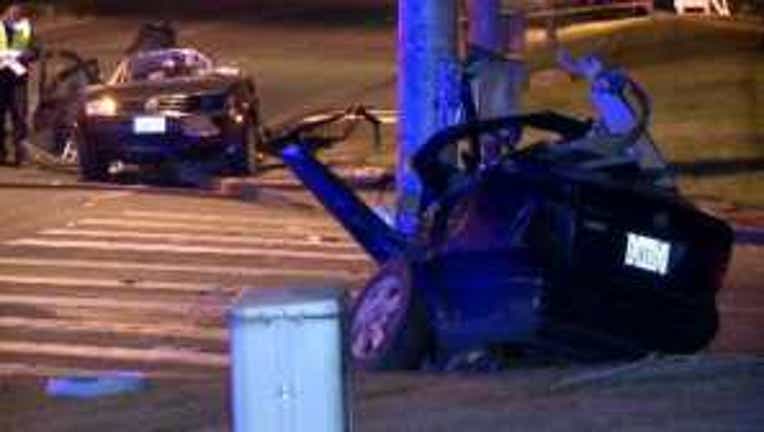 VANCOUVER, Wash. (KPTV) -- A Volkswagen Jetta slammed into a pole with such force that the vehicle split in two and wound up on both sides of Mill Plain Boulevard.

Two women, both 19, were taken to PeaceHealth Southwest Medical Center after the crash at 1:40 a.m. Monday. Police said the driver, Molly Mayo, of Vancouver, was thrown out of the car and suffered life-threatening injuries.

She was listed in critical condition at the hospital Monday.

The passenger, Caylie Nelson, of Vancouver, remained in the hospital Monday, as well. Her condition was unknown.

Police are still investigating what caused the driver to lose control of the car. No other vehicles were involved, according to investigators.