'Virtual field trips': Technology connects kids to remote classrooms out in nature
GIG HARBOR, Wash.-- Technology is changing every aspect of your kids' classroom and now it's even changing things like the field trip.

"Wave if you can hear me," says the voice on the video screen.

A volley of small hands eagerly reach skyward from all over the country simultaneously. It's a field trip like no other.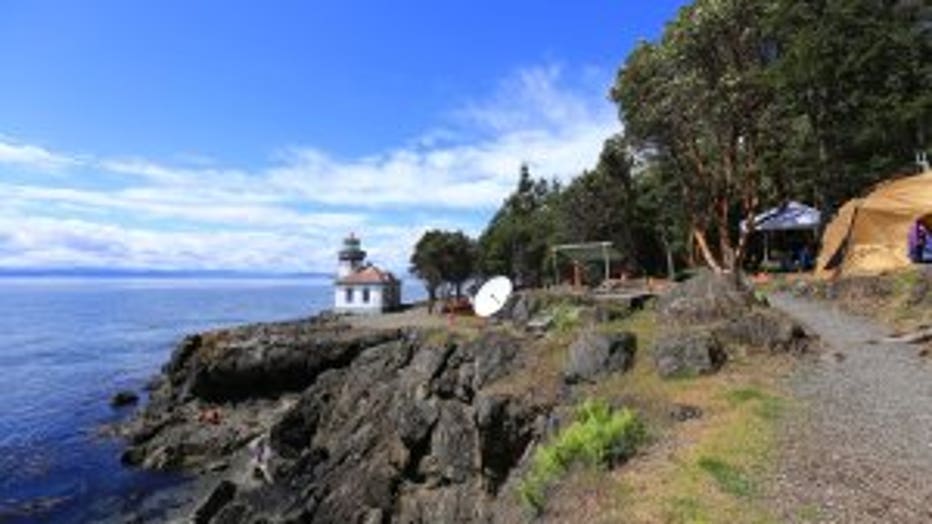 Satellite technology connects this remote Washington State Park with classrooms all over the country.


Five classrooms from Virginia Beach, Va., to Valdez, Alaska -- and right here at Gig Harbor Academy in the South Sound -- are on this field trip.

On the other end of the video feed is Lime Kiln State Park educator Jeff Hogan standing outside on the beautiful shore of San Juan Island.

Hogan talks about the Southern Resident killer whale population, their needs in the wild and why they're endangered. These interactions keep the kids tuned in and the games and quizzes keep them on their toes.

"Being able to see other kids in other classrooms that have the same questions as them, it really brings out their creative thinking," says the Gig Harbor Academy teacher Sheila Walther.

Walther says it's more impactful to hear from these types of guest speakers "They hear from me all day long," she says. "So, it's really nice having someone give them information."

Using a student to serve as spokesperson for each classroom, Hogan quizzes each group on the whale calls he played earlier in the lesson. Each question results in a flurry of activity as they whisper to each other enthusiastically about what the possible correct answer could be. There are cheers when each question is deemed right by the instructor who is hundreds or sometimes thousands of miles away.

For smaller schools like Gig Harbor Academy that has only about 120 students -- real world field trips can be harder to come by. They average about three a year and are limited by how far the parents want to drive. But, when it comes to these virtual field trips, literally, only the sky is the limit.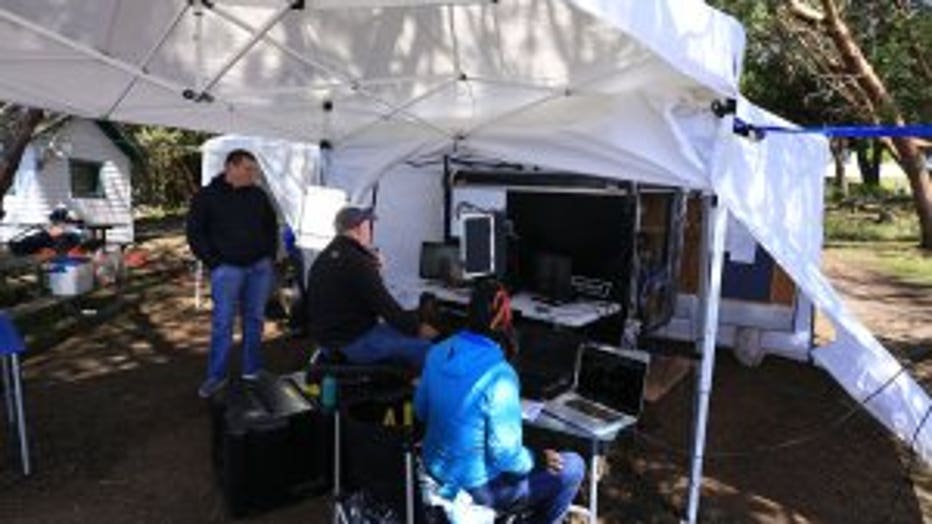 The mobile classroom on San Juan Island


The free distance learning is brought to students by Washington State Parks Foundation, facilitated by Inspired Classroom and the state-of-the-art satellite-based mobile classroom comes from GCI, which is Alaska's largest telecom. They say the series of high-tech distance learning services will reach thousands of students this month.

"To virtually transport students from across the country to remote state parks in Washington, strong, reliable broadband connectivity is key" said Dr. Pam Lloyd, vice president of GCI Education and Healthcare. "Our mobile classroom gives students the opportunity to visit far-away places they'd never experience otherwise. It's exciting to see technology and education come together to offer students a one-of-a-kind learning experience."

Reviews on the virtual field trip were mostly stellar. Michael Werden said he thought it was amazing. Jason White says it was pretty weird. And it seems the virtual field trip will not totally replace the real thing any time soon.

"I would really like to be there myself," says Jason White, "Because if there ended up being a whale breaching, I'd rather see it with my own eyes."

Their teachers say that's exactly the point -- these virtual trips sparking curiosity in the world around them.

"I want to see it for myself," says Zach Wetherbee. "Explore."