Viral photo shows Santa Claus going the extra mile for boy with autism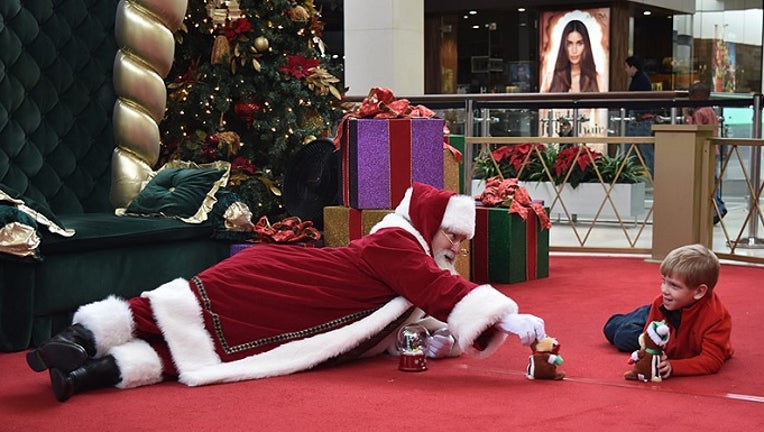 A photo showing Santa Claus going above and beyond for a boy with autism is going viral.

The organization Autism Speaks first shared the photo of old Saint Nick with a boy named Brayden.

He was diagnosed with autism at age 3. His mother Erin Deely was afraid there would be some experiences that her son wouldn't get to enjoy.

But this Santa is special.

He's part of a program called Caring Santa which provides special needs families with a unique opportunity to visit with and take photos with Santa.

"Oh my gosh, to be able to do something that other families do...normally a lot of things are harder for us as a family and we got to do the same tradition as everyone else, we just do it on the floor," Erin told 'People.'

The photo was taken at SouthPark Mall in Charlotte, North Carolina.

"The whole staff (Santa included) was overly accommodating for all of our kids, really trying to get the best picture and create the best experience possible, regardless of how much time or patience was needed to do so," said Maeghan Pawley, Autism Speaks Community Outreach Manager in the Southeast region, who took the photo.