Violent home invasion caught on camera in south Everett (video)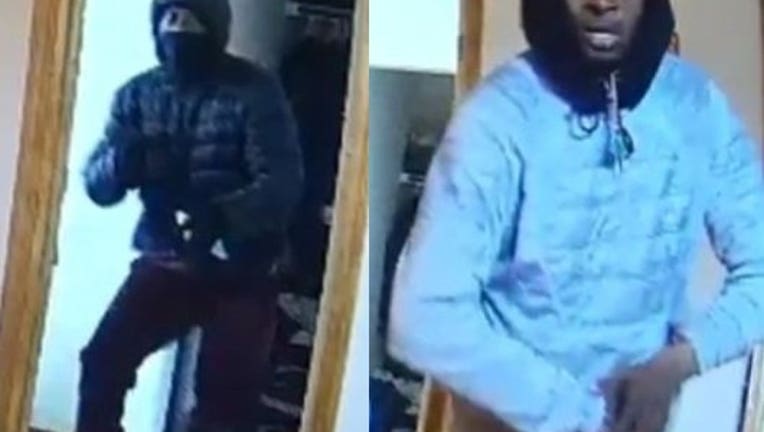 EVERETT, Wash. – A homeowner's security camera captured a violent exchange and robbery Wednesday morning in south Everett.

The Snohomish County Sheriff's Office says two men kicked open a door to a home about 10:30 a.m. near Mariner High School.

A woman was inside the home and took refuge in a bathroom.

A security camera in a bedroom captured the robbery and assault.

*** WARNING: This video may be disturbing ***




The video begins when the suspects, described by police as in their 20s, are standing in the bedroom looking at the bathroom door.

One suspect can be heard saying, "excuse me, ma'am."

Then he tries to open the locked door.

"Where's it at?" asks another suspect. He then kicks open the door.

Once inside the bathroom one suspect asks again, "where's it at?" adding, "we're not going to hurt you."

Then the woman's screams can be heard. Police say the suspects ripped off the jewelry she was wearing.

Before leaving the bathroom, the suspects can be heard asking the woman if she had called the police.

Q13 News reporter Kristyn Leon spoke with the Snohomish County Sheriff's Office. Watch her full report below:




The suspects ransacked the bedroom for several more minutes before fleeing the scene.

Anyone with information about either suspect or the incident is asked to contact Det. Geoghagan at 425-388-5258.