Viewer tip leads to arrest of accused convenience store crook, Jonathan Upham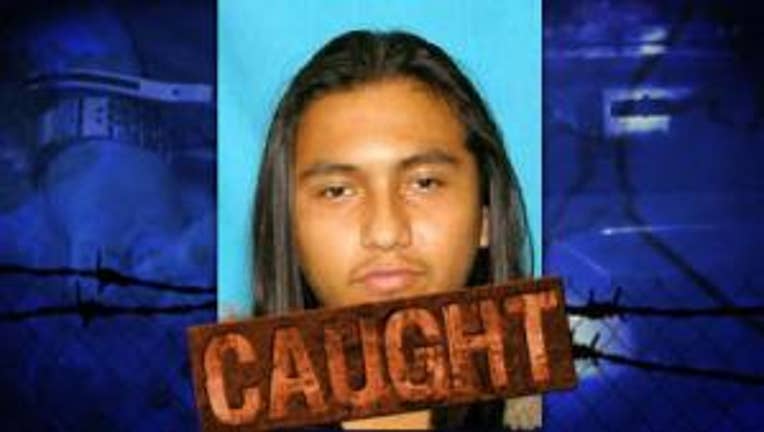 UPDATE: This morning, Federal Way police arrested the accused armed robber we dubbed a cool-cat accomplice, because of his icy demeanor during a convenience store holdup last January at the Shell station on 272nd Street in Des Moines. Officers caught his accomplice who jumped over the counter and fell on his head during the robbery, thus earning the nickname, the clumsy crook. The other suspect, Jonathan Upham, was a real cool customer calming walking around and taking the money out of the till. A Washington's Most Wanted viewer identified Jonathan Upham to Crime Stoppers of Puget Sound after seeing the surveillance video on WMW, provided by Des Moines police showing the robbery. We aired a follow-up story on April 13th with his name and photo after Des Moines detectives confirmed the information in the Crime Stoppers tips. Upham was booked into the King County Jail at 3:45am on his $200,000 warrant for Robbery in the First Degree. He is the 337th fugitive to be identified andor captured thanks to a WMW viewer tip. --ORIGINAL CASE 4/13/12-- It was one of the more unusual pairs of armed robbers we've seen — they hit a Shell station on 272nd Street in Des Moines. One guy jumped over the counter and fell right on his head — cops caught that clumsy crook quickly. The other guy was a real cool customer — calming walking around and taking money out of the till — he proved more elusive. His run from the law is about to end though, thanks to one of you: "In February, WMW aired the surveillance video to your viewers and we received tips through Crime Stoppers that helped us identify that second suspect. Now, we need your assistance to help locate him — his name is Jonathan Upham," Bob Bohl of the Des Moines police department said. Here are the details on Jonathan Upham:
There's a $200,000 warrrant out for his arrest and he has a prior robbery conviction, so he's looking at a second one now. Upham is considered armed and dangerous and Des Moines police said he is probably hanging out somewhere in south King County. You've already identified him for the cops, now give them the tip they need to catch him. If you know where they can find Jonathan Upham, call 800-222-TIPS. ORIGINAL STORY: Police are hoping you can identify a robber who ripped off a Shell station in Des Moines. Police have already arrested one of the two men who held up the store with a knife. Surveillance video shows one guy jumping over the counter and falling right on his head — he's in custody. Police are still looking to identify the other man who calmly took the cash out of the till. Detectives said he is Native American or Pacific Islander, 18-to-20 years old with long black hair braided into ponytails on each side of his head. If you can tell Des Moines police where this robber is, call Crime Stoppers at 1-800-222-TIPS. The call is anonymous and there is a cash reward for his arrest.