Vietnam vets launch new mission to give aging B-52 a place of honor and glory
EVERETT, Wash. -- Two retired military pilots who were both shot down during the Vietnam War have launched a new mission together.

They've joined the original flight crew of a B-52 bomber nicknamed "Midnight Express" to restore the aging warbird to its old glory.

The B-52 Stratofortress, built by Boeing and owned by the Museum of Flight, has been parked on the grass at Paine Field in Everett for the past 26 years. Mostly untouched. Definitely unappreciated.




It has special meaning to many Vietnam vets, including 76-year old Joe Crecca of North Bend. He spent six-and-a-half years as a prisoner of war after his F-4 fighter jet was shot down during a mission over North Vietnam.

"At first, I questioned whether I would ever come back," says Crecca, who spent time in the infamous POW prison known as the "Hanoi Hilton" next to now Sen. John McCain of Arizona.

In December 1972, under orders from President Richard Nixon, the U.S. military sent the B-52 bombers in the most intense air attack of the war, called Operation Linebacker II.

At 24 years old, Jim Farmer, now a Bellevue resident, was piloting one of those B-52s.

Farmer says, "We felt like we were really doing something meaningful and as it turned out, it really was."

Hanoi was hit so hard, the North Vietnamese returned to the negotiating table and agreed to release the 591 American POWs, including Crecca.

Talking directly to Farmer, Crecca says, "If it wasn't for guys like you and this airplane I wouldn't be here. My bones would be in Hanoi."

Knowing how much the B-52 means to them, on the 40th anniversary of the air assault, they and the original crew of the "Midnight Express" launched a new mission.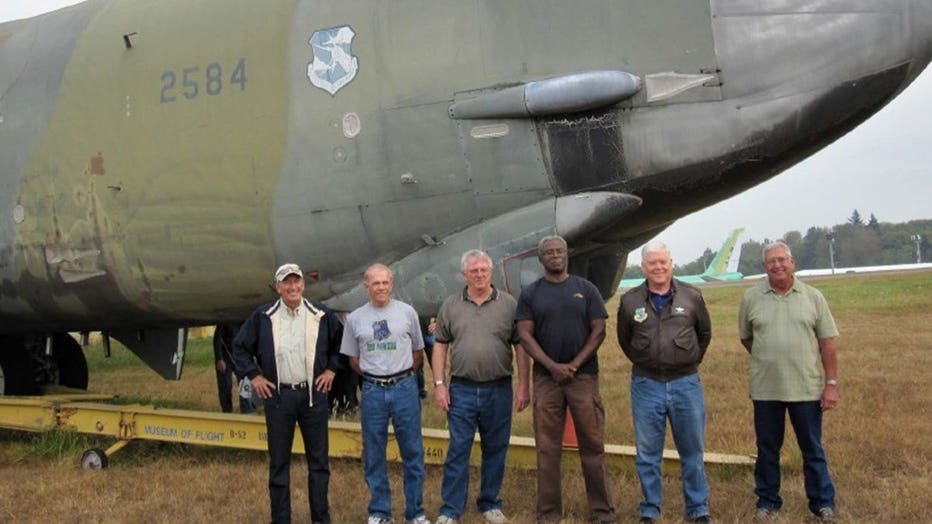 "To save the B-52 that's been languishing up here (at Paine Field) for 26 years," Crecca says.

Farmer adds, "We just decided it just can't sit there. That's when we started Project 'Welcome Home'."

The plan is to make it the centerpiece of a new memorial park, paying tribute to the aircraft of the Vietnam War, while honoring the service members who flew and supported them.

This is what the park will look like once completed: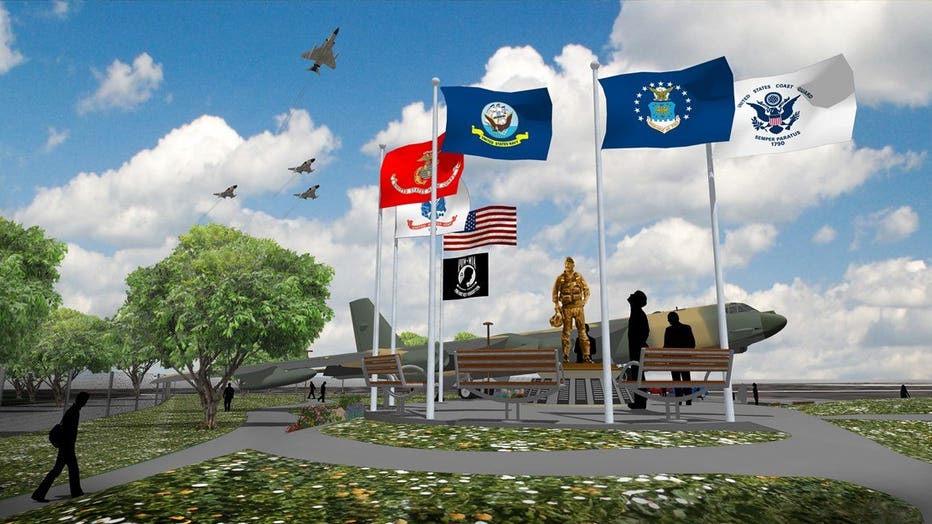 Crews at The Museum of Flight Restoration Center at Paine Field have been going like gangbusters to restore the B-52.

Tom Cathcart, director of aircraft restoration for the Museum of Flight, has been restoring the planes and helicopters that end up at the museum for almost 23 years. He's also a Vietnam vet.

"It's really the veteran involvement in this program that sets it apart from all the other kinds of things that we've done," Cathcart says.

Restoration work isn't cheap. It will cost $600,000 to restore the plane, dismantle it and transport the pieces to the Museum of Flight at Boeing Field in Seattle, where it will be rebuilt.

The total cost of Project 'Welcome Home' is $2.2 million. It's being primarily funded by private donations.

Looking at the bomber that played a role in his own release, former POW Crecca adds, "I think this airplane has a soul and spirit of its own and it's been waiting for something like Project 'Welcome Home' to happen."

If you would like to help visit: Support Project "Welcome Home"