VIDEOS: Unmanned rocket that exploded after liftoff was carrying Redmond firm's test satellite
(CNN) -- An unmanned NASA-contracted commercial rocket exploded shortly after liftoff early Tuesday evening -- and it was carrying the the first test satellite by Planetary Resources, an asteroid-hunting firm based in Redmond, Wash.

The Orbital Sciences Corp.'s Antares rocket and Cygnus cargo spacecraft were set to launch at 6:22 p.m. ET in Wallops, Va. It was set to carry some 5,000 pounds of supplies and experiments to the International Space Station.

The payload included the Arkyd 3, the first test satellite from Planetary Resources, of Redmond, Wash.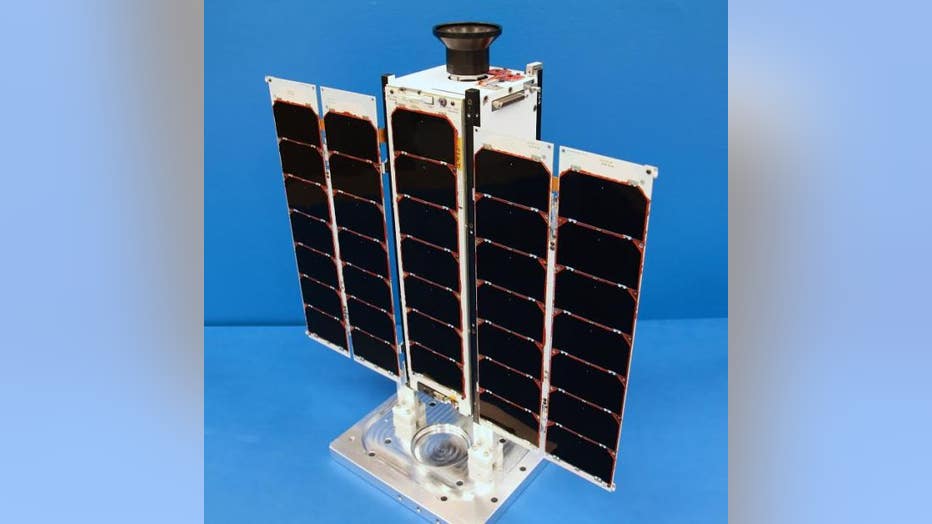 The Arkyd 3 engineering demonstrator satellite, which was destroyed in the failed rocket launch Tuesday. (Image: Planetary Resources)


"As this launch failure and history have demonstrated, spaceflight is inherently risky," Planetary Resources said in a statement later, adding that it has already contracted to include its second test satellite on a commercial rocket scheduled for launch in the fall of 2015.



[youtube=http://www.youtube.com/watch?v=zarWT7H9t54&w=560&h=315]

"There was failure on launch," NASA spokesman Jay Bolden said. "There was no indicated loss of life.

Bolden added, "There was significant property and vehicle damage. Mission control is trying to assess what went wrong."

Orbital Sciences Corp. said in a statement issued later, "Shortly after liftoff from the Mid-Atlantic Regional Spaceport Pad 0A at 6:22 p.m. (EDT), the vehicle suffered a catastrophic failure. According to NASA's emergency operations officials, there were no casualties and property damage was limited to the south end of Wallops Island.

"Orbital has formed an anomaly investigation board, which will work in close coordination with all appropriate government agencies, to determine the cause of today's mishap."