VIDEO: Three armed, masked robbers terrify workers at pot shop in Mountlake Terrace


MOUNTLAKE TERRACE, Wash. -- The search is on for three masked people who robbed a marijuana shop in Mountlake Terrace last week.

In the surveillance video, the first suspect rushes into the Fweedom Cannabis shop and puts a gun to the neck of an employee who is vacuuming before closing time and then forces him to get face down on the floor.

A second suspect sees a female employee trying to press a panic button on a lanyard around her neck and chases her into the back room, where he points a gun right in her face. He uses the lanyard to pull her into the back office, where a third suspect wearing a UW backpack is grabbing several thousand dollars in cash out of the till.

The suspect wearing the UW jacket then drags the female victim out into the front of the store and has her sit down on the floor.

Meanwhile, the lookout makes the male employee pull out his wallet and give him his cash before all three suspects run out the front door and race across the parking lot.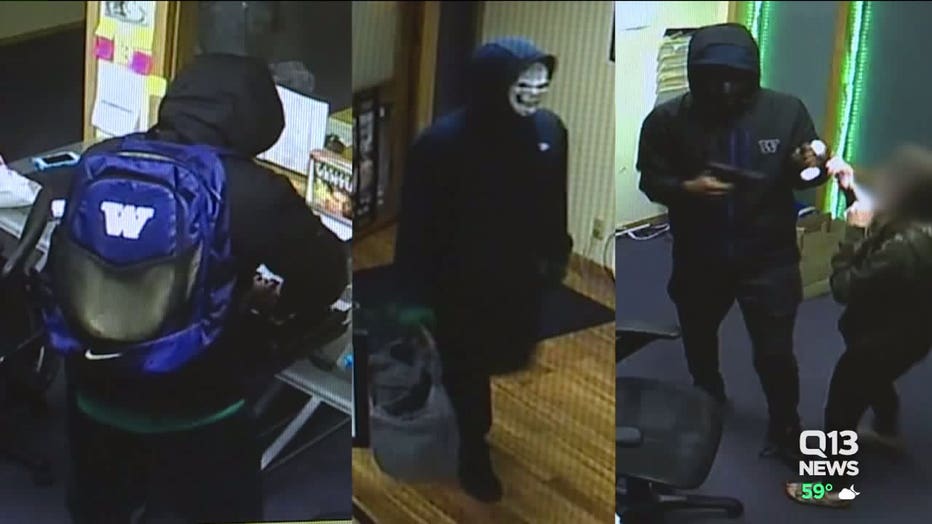 Police say the victims did exactly the right thing.

"The number one priority is your safety," said Mountlake Terrace Police Detective Justin Mettler. "Everything else is property and can be replaced. These people that are doing this have guns. You don't know what they are capable of, what kind of drugs they are on, so the best thing you can do is cooperate."

Detectives said one good clue is the getaway car used by the thieves. It was seen driving by the shop several times. Police say it is a 2011 to 2014 4-door Hyundai Sonata, but they don't know what color it is.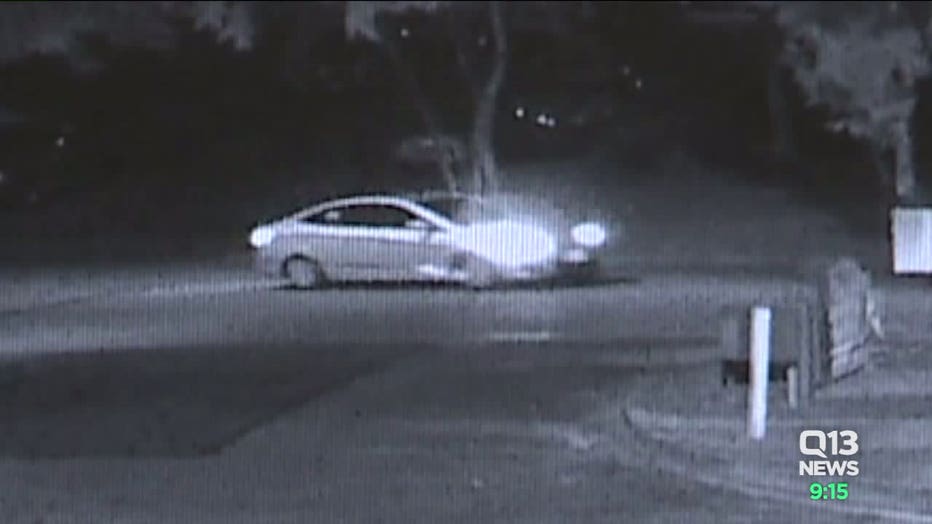 If you have any information that can help solve the case, Crime Stoppers will pay you a cash reward of up to $1,000 per suspect. You can remain anonymous. Submit a tip to Crime Stoppers by calling 1-800-222-TIPS or using the P3 Tips app on your phone.