VIDEO: Teenage girl stops to help officer hit by car, realizes it's her dad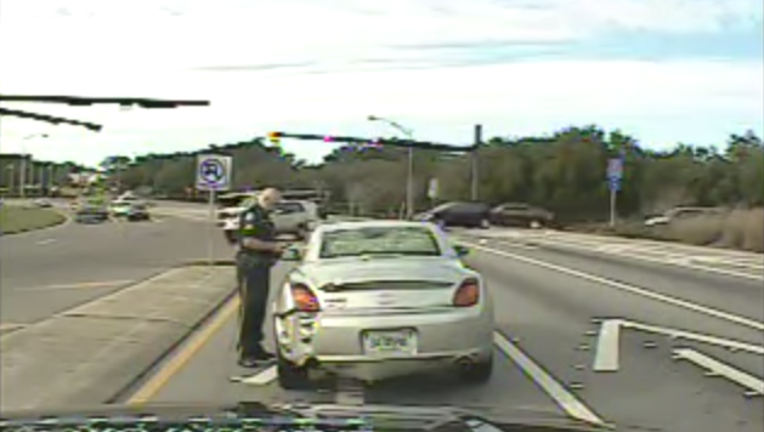 GULF BREEZE, Fla. -- Dash cam video captured the moment when a teenager stopped along a Florida road to help an injured police officer and realized it was her father.

Sgt. Kerstan Tatro pulled over Amy Lee Giorgio, 30, for speeding after spotting her allegedly going 65 mph in a 35 mph zone, WALA reported.

When the officer asked the woman to step out of the car, he noticed she was starting to put the car into gear.

"Don't do it," Sgt. Tatro yells as he reaches into the car to grab the keys out of the ignition.

The driver took off with Tatro halfway in the car, dragging him and running him over after he fell from the side of the car.

Several other drivers are seen stopping to help the officer. One of them happened to be Tatro's daughter who was on her way home from the mall, according to WALA.

"Dad, are you okay?" she screamed when she realized it was her father. "Oh my god. That's my dad!"

WARNING: The video contains some explicit language




Another driver followed the suspect to a nearby parking lot and called 9-1-1.

Pensacola police officers responded and took the suspect into custody, officials said.

WALA reported the woman had drugs in her possession and is scheduled to go to trial later this month for drug-related charges.

Sgt. Tatro was taken to a hospital where he was treated for a compound fracture in his right arm.